The Jayco Greyhawk is a class C motorhome produced by Jayco, a manufacturer known for creating a variety of recreational vehicles, including travel trailers, fifth wheels, and motorhomes. The Greyhawk line is designed to offer a balance between luxury and functionality, providing many of the comforts of home while on the road.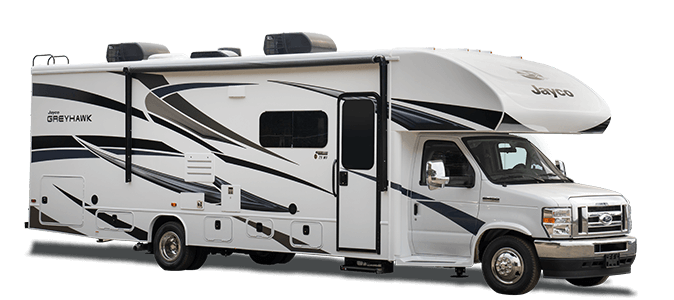 Jayco Greyhawk Interior Features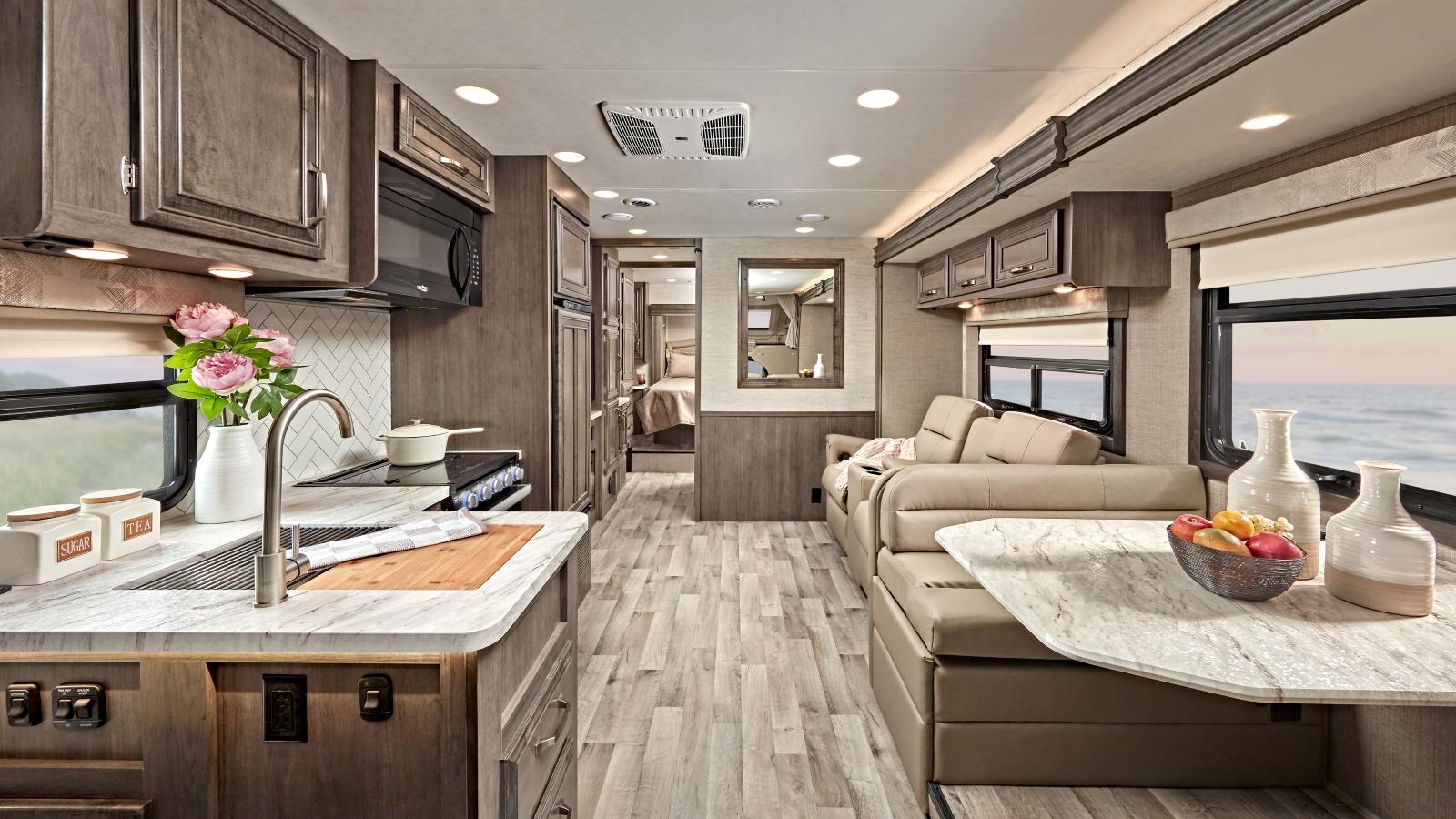 The interior features of the Jayco Greyhawk motorhome are designed to provide comfort and convenience similar to what you might find in a modern home, albeit in a compact and efficient space suitable for travel. While features can vary by model and year, typical interior features of a Jayco Greyhawk may include:
Living Area:
Leatherette seating surfaces for durability and easy cleaning.
A booth dinette that typically converts into a sleeping area.
Overhead cabinets for additional storage.
A high-definition TV, often on a swivel bracket for viewing from different angles.
LED lighting throughout the RV for energy efficiency.
A cab-over bunk for additional sleeping space, complete with a safety net and privacy curtain.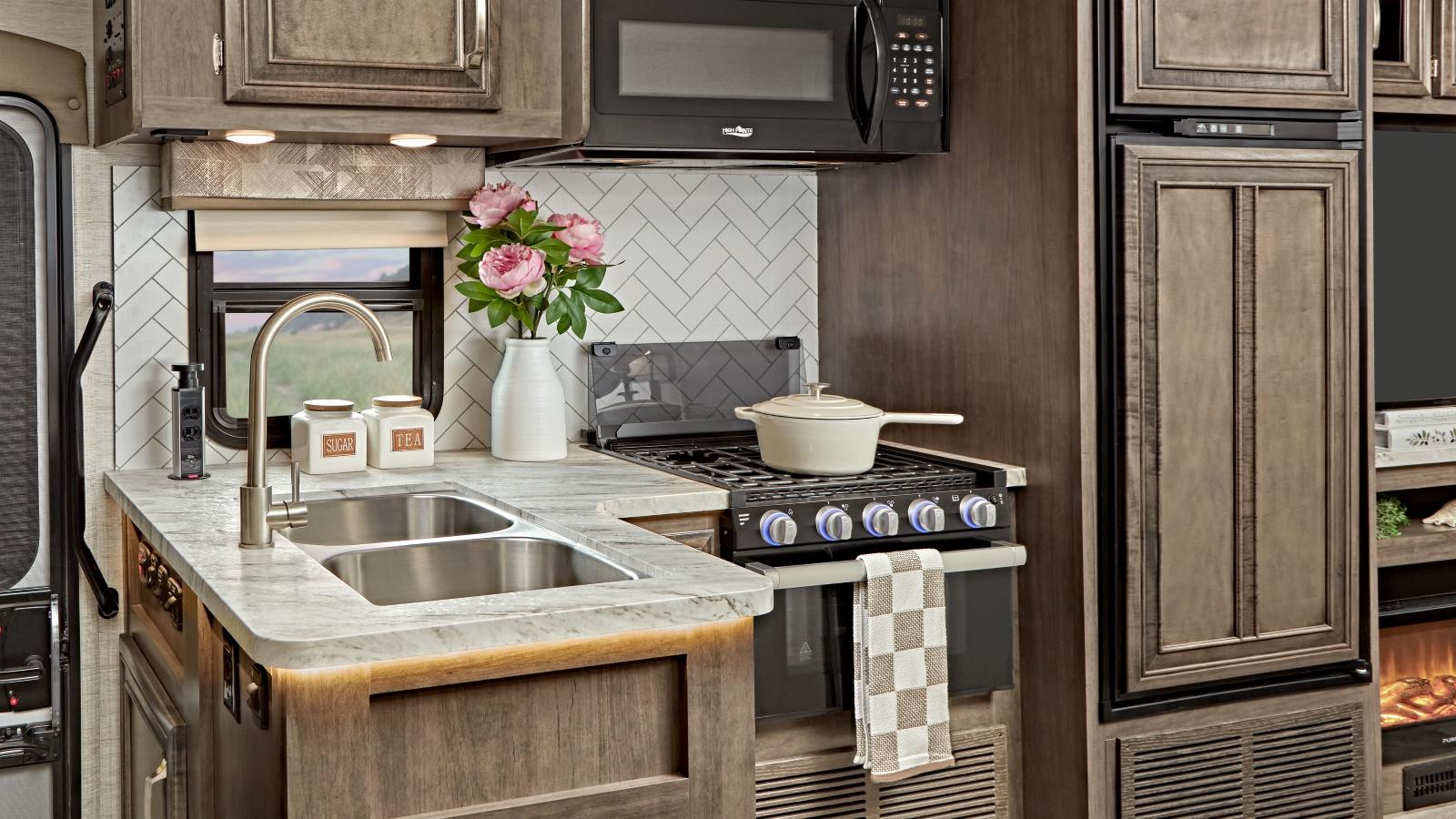 Kitchen:
Solid-surface countertops for durability and ease of cleaning.
A three-burner range with an oven and an overhead microwave.
A refrigerator and freezer, which may be powered by electricity and/or propane.
A double sink, often with a high-rise faucet.
Ample cabinet and drawer space for storing kitchen essentials.
Some models may feature a kitchen island or additional counter extensions.
Bathroom:
A shower with a skylight above for extra headroom and natural light.
A foot-flush toilet.
A vanity with a sink and a medicine cabinet for storage of toiletries.
A power fan to ventilate the space.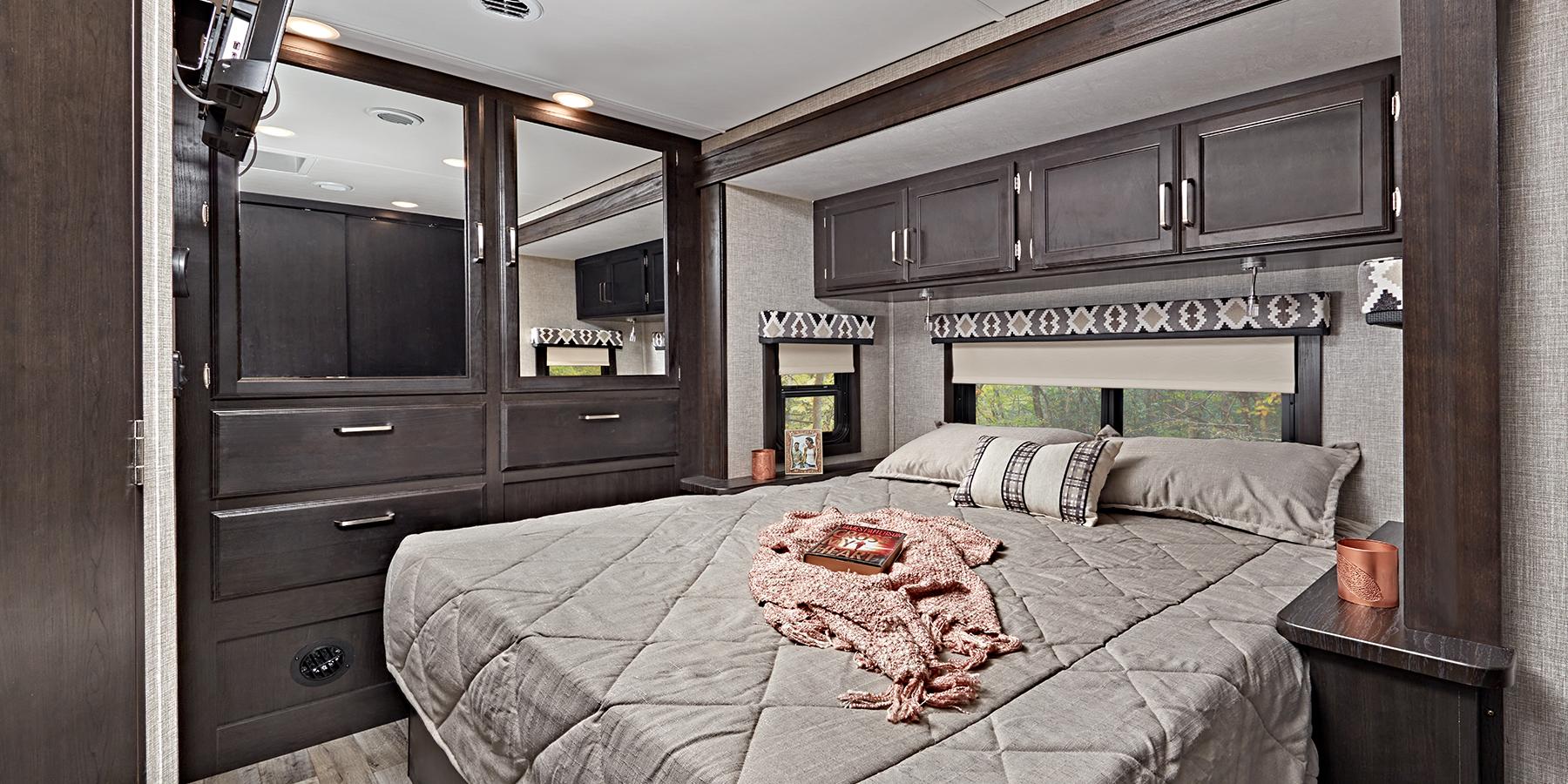 Bedroom:
A queen-sized bed with a comfortable mattress.
Nightstands and/or overhead cabinets for personal items.
Wardrobes for clothing storage.
Reading lights and outlets for charging devices.
A bedroom TV in some models.
Additional Interior Features:
A touchscreen infotainment center with GPS navigation in the cab area.
Air conditioning and a furnace for temperature control.
Water heater for hot showers and other hot water needs.
Safety equipment like smoke alarms, carbon monoxide detectors, and fire extinguishers.
Window treatments like curtains or blinds for privacy and light control.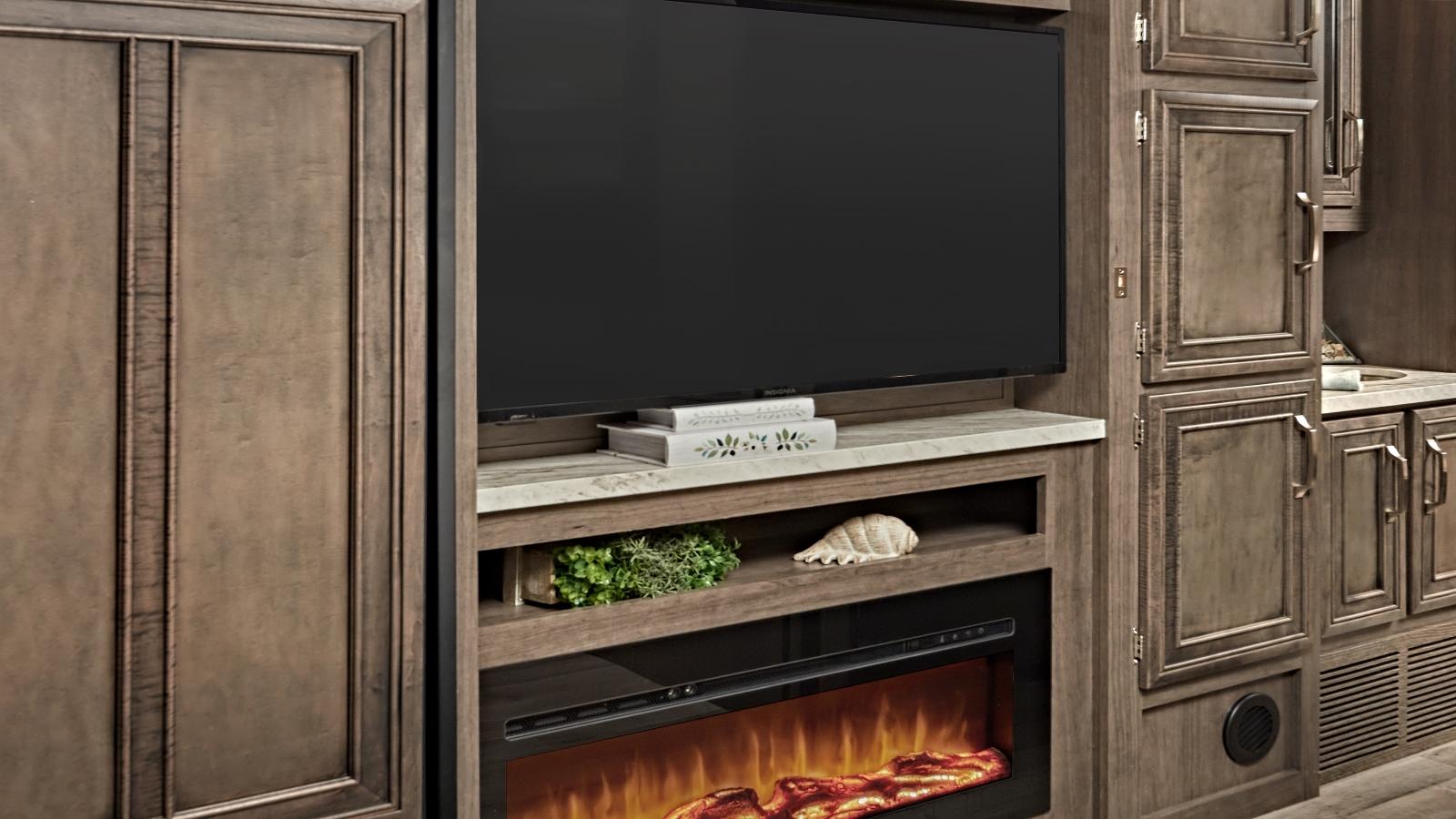 Technology and Entertainment:
Cable TV hookup and satellite dish prep for entertainment options.
Sound system with speakers for music and media enjoyment.
USB charging ports in various locations to keep devices charged
Tire pressure monitoring system (TPMS).
Comfort and Convenience:
A mix of vinyl, tile, or carpet flooring depending on the area within the RV.
Roller shades for privacy and ease of use.
Optional upgrades like a tankless water heater or an inverter for additional off-grid capabilities.
Jayco Greyhawk RVs Exterior Features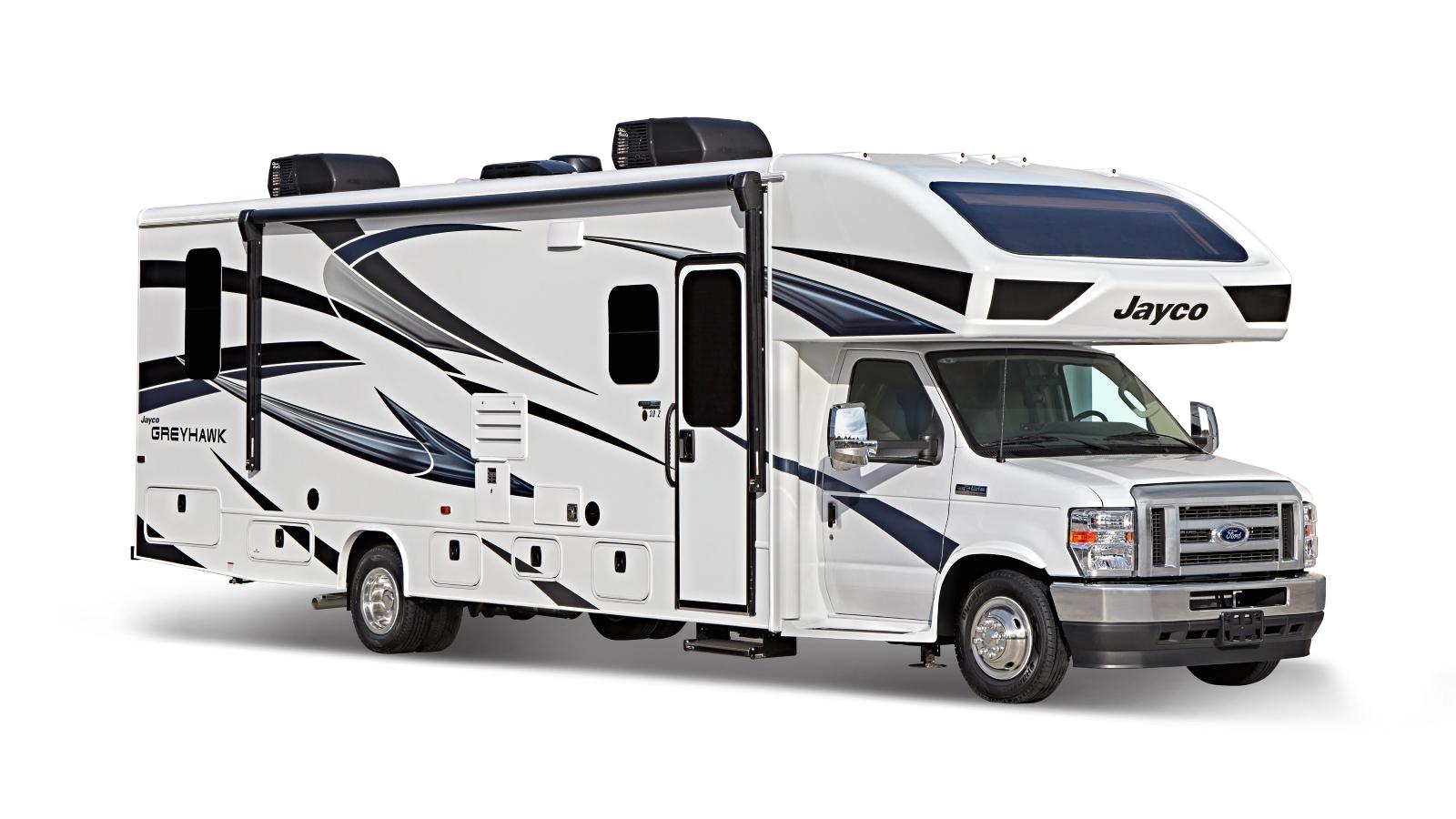 The Jayco Greyhawk's exterior features are built to complement its comfortable interior, offering durability, convenience, and additional living space for travelers. Here's a rundown of what you might typically find on the exterior of a Jayco Greyhawk motorhome:
Construction and Design:
A one-piece seamless fiberglass front cap, which can provide better aerodynamics and protection against water leaks.
A high-gloss fiberglass exterior with vinyl graphics.
Frameless windows that are aesthetically pleasing and can provide a tighter seal against the elements.
Vacuum-bonded laminated roof, walls, and floors with foam insulation for durability and improved climate control.
A fiberglass roof, which is a high-quality feature that offers better protection and longevity than traditional rubber roofs.
Utility Features:
An Onan generator, which allows for self-contained power when not connected to shore power.
An exterior utility center for convenient hook-ups (city water connection, power, cable/satellite input).
A black tank flush system to simplify maintenance of the wastewater system.
Heated holding tanks for use in colder climates to prevent freezing.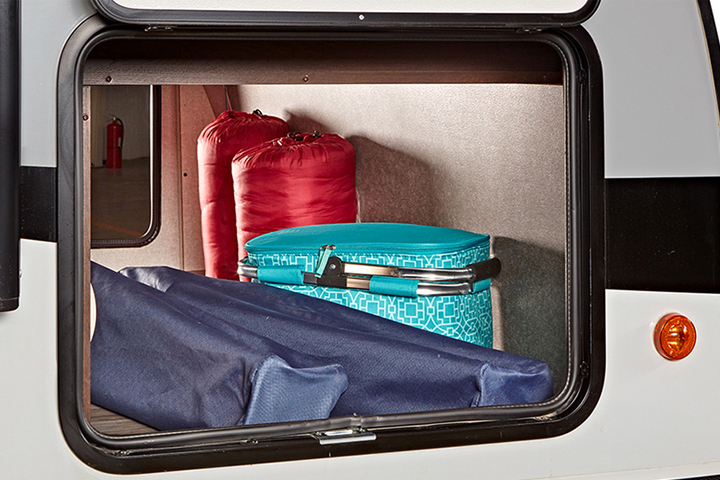 Storage:
Ample pass-through storage compartments for luggage and gear, often with slam-latch baggage doors.
Exterior compartments may be lighted for convenience in low-light conditions.
Outdoor Living:
An electric patio awning with LED lights, marine grade exterior speakers, and output marine grade exterior, providing additional outdoor living space and protection from the sun and rain.
External speakers linked to the interior entertainment system for outdoor listening.
An optional outside kitchen or entertainment center with a TV, depending on the model and floorplan.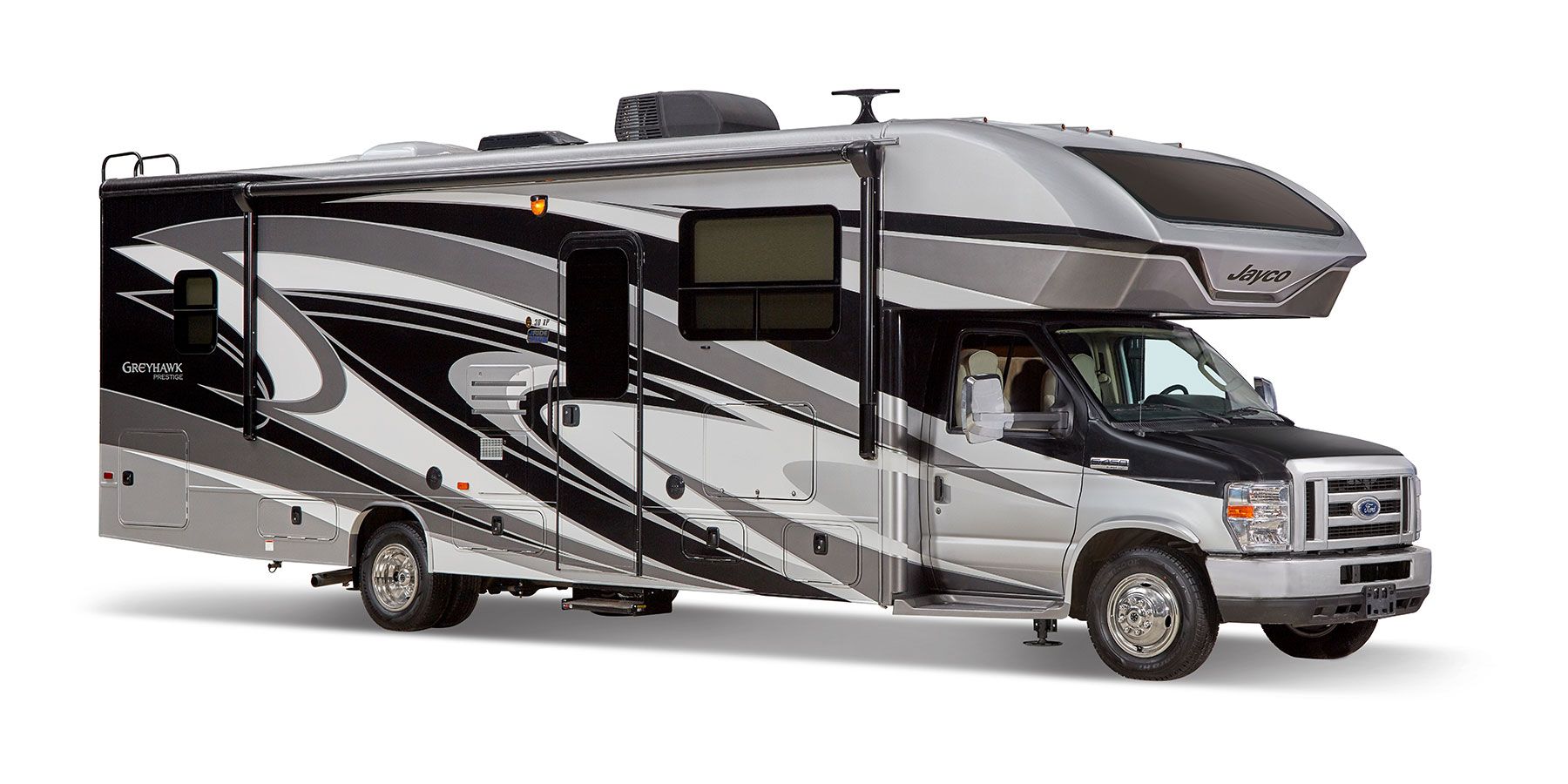 Driving and Towing Features:
A rear backup camera and side-view cameras to assist with driving and parking.
A hitch with a 7-pin plug for towing vehicles or trailers, with some models offering a 7,500-pound towing capacity.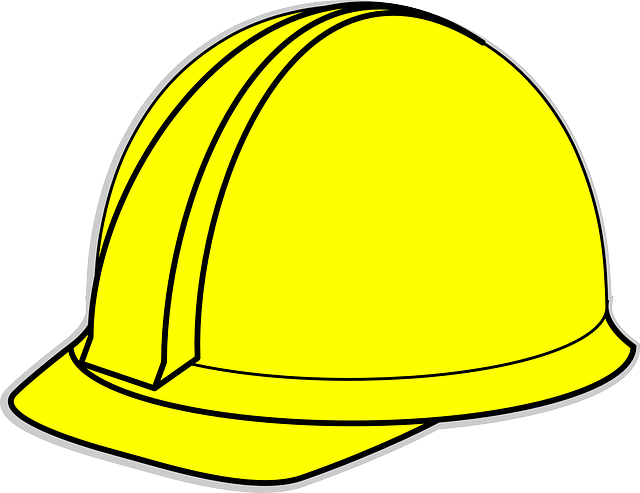 Safety and Convenience:
A keyless entry system for easy access to the motorhome without a key.
An electric entry step which retracts when the vehicle is started.
A roof ladder for access to the top of the motorhome for maintenance or storage.
LED exterior lights for visibility and energy efficiency.
Frame-mounted stabilizer jacks, which may be manual or automatic, to keep the motorhome level and stable while parked.
More Jayco Greyhawk Features
16.5 Gal Propane Tank:
This is a standard size for many Class C motorhomes, including the Jayco Greyhawk. The 16.5-gallon (or equivalent pounds) propane tank is used to fuel the onboard furnace, water heater, stove, oven, and sometimes the refrigerator when electricity isn't available. This capacity should allow for several days of dry camping or boondocking without needing a refill, depending on usage.
Decorative Surround Glass Door:
A decorative surround glass door in an RV like the Jayco Greyhawk typically refers to the shower door. It's designed to add a touch of elegance to the bathroom's interior while also serving a functional purpose. Glass shower doors are easier to clean and maintain compared to shower curtains, and they contribute to a more spacious feel within the bathroom area.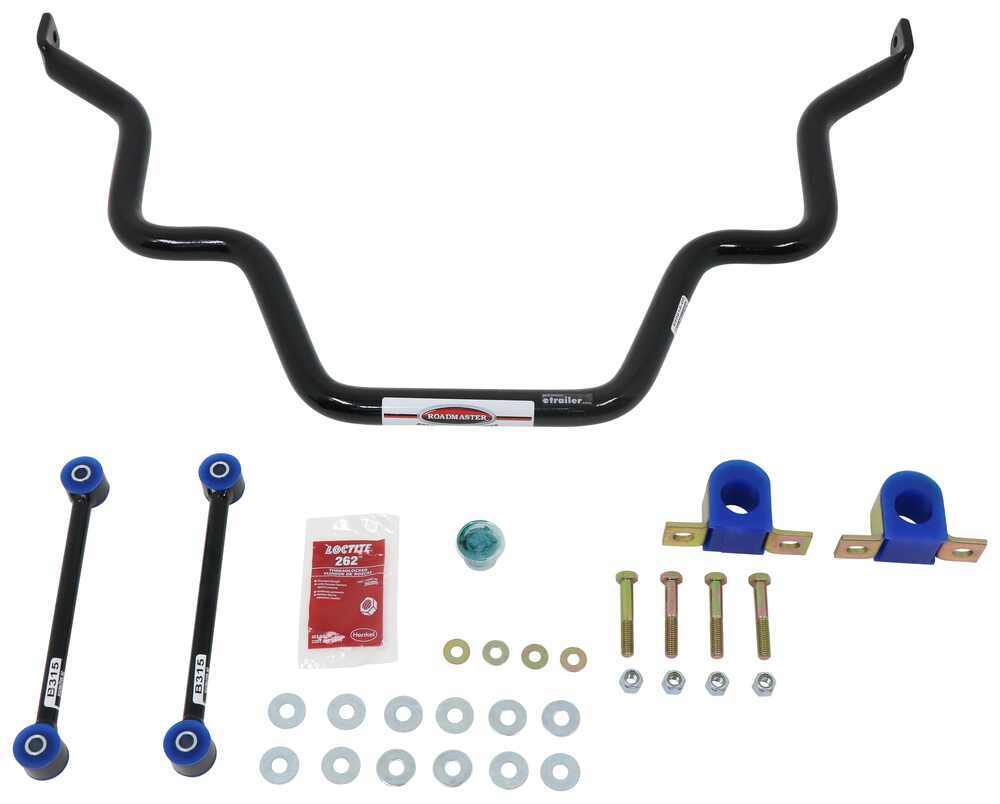 Heavy-Duty Rear Stabilizer Bar:
A heavy-duty rear stabilizer bar is a feature related to the vehicle's suspension system. It helps to minimize body roll during turns and enhances the overall stability of the motorhome when driving. This is particularly beneficial for taller, top-heavy vehicles like Class C motorhomes. The stabilizer bar is part of the chassis and is important for ensuring a comfortable and safe ride.
These features highlight Jayco's commitment to providing a blend of practicality and luxury in their motorhome lines. The 16.5-gallon propane tank size is generous for extended travel, the glass door adds a high-end touch to the RV's interior, and the heavy-duty rear stabilizer bar is an important feature for driving safety and comfort.
Jayco Greyhawk Safety Features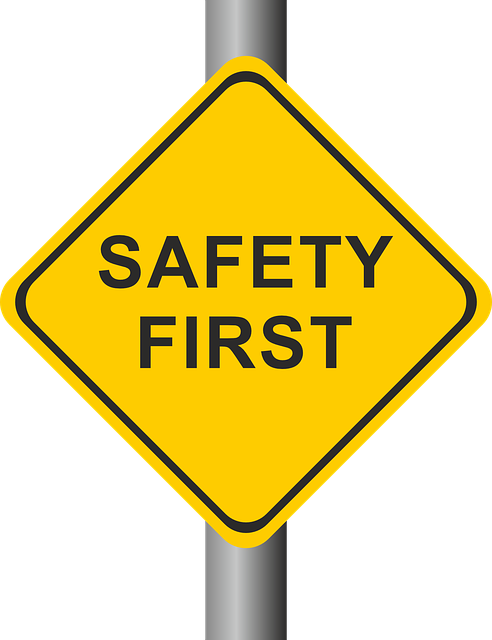 Jayco motorhomes, including the Greyhawk model, are equipped with a range of safety features designed to protect passengers on the road and while the vehicle is parked. These features enhance the driving experience, provide stability and security, and ensure the safe operation of the RV systems. Here's a look at some of the safety features you might find on various models of the Jayco Greyhawk:
Vehicle Chassis Safety Features:
Airbags: Included for the driver and front passenger in the cab area.
Seat Belts: Available for all seating positions, ensuring that all passengers can be safely secured while the vehicle is in motion.
Driving Assistance: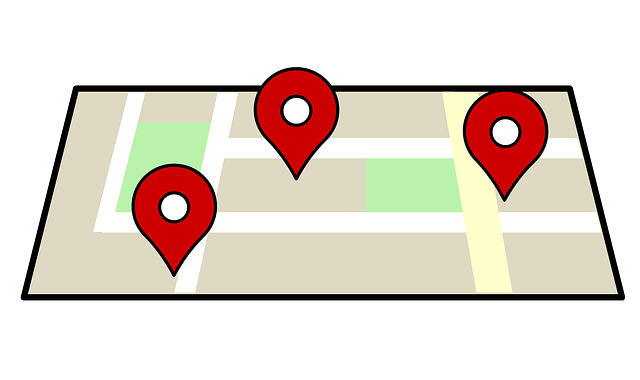 Rearview and Sideview Cameras: Provide better visibility when reversing or changing lanes, which is especially useful for the larger size of a motorhome.
Integrated GPS Navigation: Helps to provide the safest and most efficient routes for driving a larger vehicle, often considering bridge heights and road restrictions.
Construction and Stability:
Strong Frame Construction: Vacuum-bonded laminated walls with high-density block foam insulation and a one-piece fiberglass roof provide durability and protection.
Fire and Gas Safety: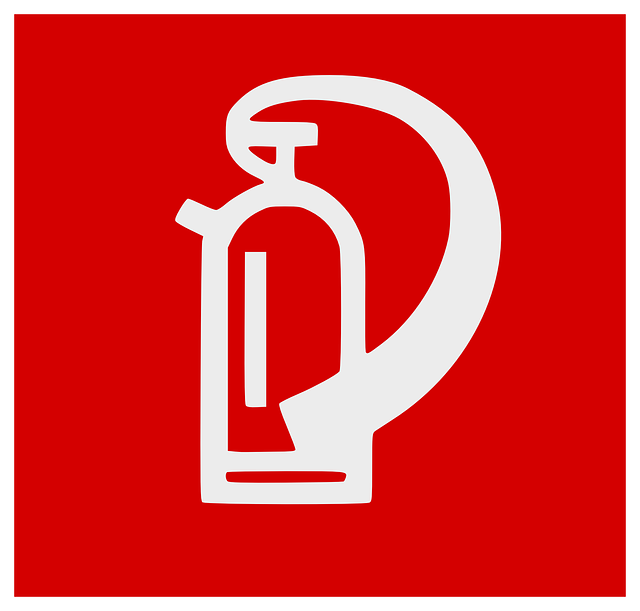 Smoke Alarms and Carbon Monoxide Detectors: Installed to alert occupants of potential dangers from fire or gas leaks.
Propane Detector: To notify occupants of propane leaks, which can be a risk with onboard propane systems.
Fire Extinguisher: Mounted in an accessible location for use in case of a fire.
Electrical and System Safety:
Ground Fault Circuit Interrupters (GFCIs): Installed in electrical circuits that might be exposed to moisture to prevent electrical shocks.
Emergency Start Switch: Allows the vehicle to start from the house batteries if the chassis battery is low.
Battery Disconnect: A safety switch to disconnect the battery when the motorhome is in storage to prevent draining.
Additional Features:
Escape Window: Large enough to provide an emergency exit route.
Deadbolt Lock: On the entry door for added security when occupants are inside the RV.
Exterior Safety Features: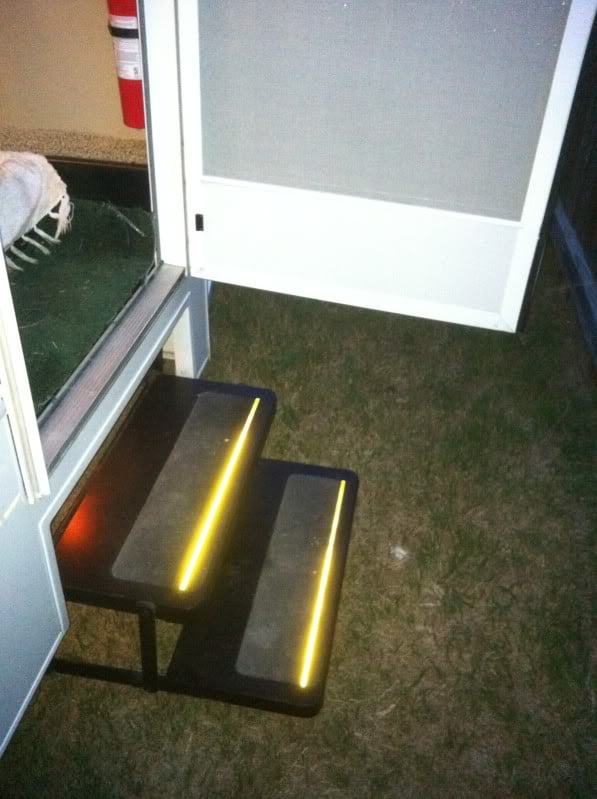 Patio Light: To provide visibility outside the RV at night.
Reflective Lights: On the exterior to ensure the RV is visible to other drivers at night or in poor visibility conditions.
Electric Step: Automatic retraction to prevent accidents or damage.