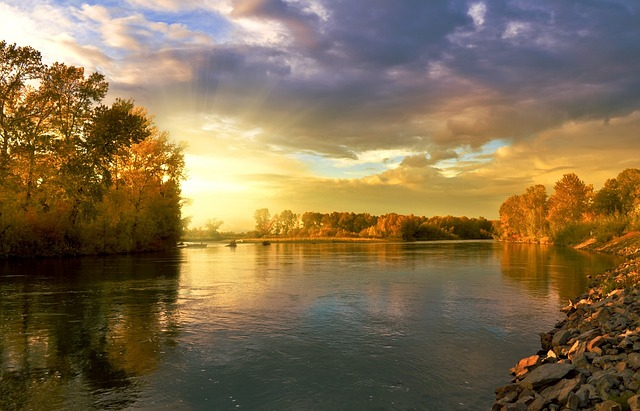 Forest River is one of the major RV manufacturers in the U.S. and produces a wide range of RV types such as their travel trailer, including their very popular Forest River toy hauler. Toy haulers are a unique type of RV that combines living space with a cargo area for hauling toys, such as ATVs, motorcycles, and more.
Forest River Toy Hauler Cherokee
Forest River is a well-known RV manufacturer that offers a wide range of recreational vehicles, including travel trailers, fifth wheels, and toy haulers. The Cherokee line, under Forest River, has gained a reputation for its value and features over the years.
What Is a Toy Hauler
A toy hauler, for those unfamiliar, is a type of RV that includes a garage or storage area in the back for hauling ATVs, motorcycles, or other "toys". The advantage of a toy hauler is that it allows travelers to bring along their recreational vehicles or gear without the need for an additional trailer.
Features and characteristics of a Forest River Cherokee Toy Hauler
Garage Area: The main highlight of any toy hauler. This space can vary in size, and in some larger models, it might be separated from the main living area by a wall or sliding door.
Living Space: Despite having a portion of its space dedicated to storage, many toy haulers offer comfortable living areas complete with kitchens, bathrooms, and sleeping areas.
Ramp Door: This allows for easy loading and unloading of toys. Some ramp doors also convert into a patio area with railings, providing additional outdoor living space.
Sleeping Arrangements: Many toy haulers, including the Cherokee line, feature drop-down beds in the garage area, which can be used once the toys are unloaded. This is in addition to the traditional bedroom found in the front of most models.
Modern Amenities: Depending on the model and trim level, the Cherokee toy hauler may feature things like solid surface countertops, stainless steel appliances, and upgraded entertainment systems.
Construction and Insulation: Forest River RVs, including the Cherokee line, tend to have a focus on durability and all-season usability, so look for features like a heated and enclosed underbelly or upgraded insulation packages.

Exterior Features: Many models come with outdoor entertainment options, fresh water tank, power awnings, and LED lighting.

Variability in Size and Layout: The Cherokee line might offer toy haulers in various lengths and layouts, catering to different needs and preferences.

If you are considering purchasing a Forest River Cherokee Toy Hauler or any RV for that matter, it's essential to do thorough research, read reviews, and visit dealerships to tour different models in person.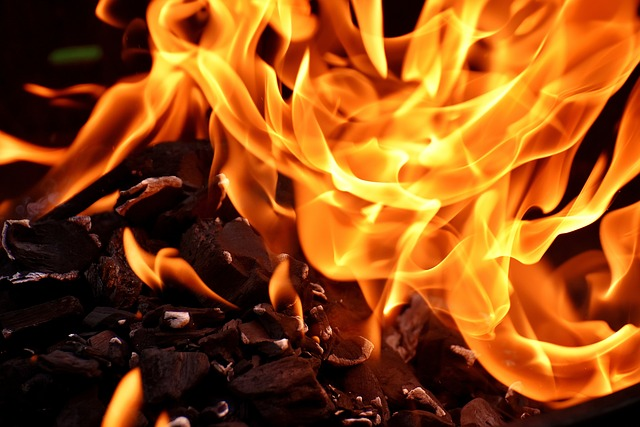 Forest River INC Cherokee Grey Wolf
The Forest River Cherokee Grey Wolf is another offering from the Forest River Inc Cherokee lineup. While the "Cherokee" is often associated with higher-end features and amenities, the "Grey Wolf" is typically seen as a more budget-friendly option without compromising on quality and essential amenities. The Grey Wolf series offers both traditional travel trailers and toy haulers, making it versatile and suitable for various RVing needs.
Key features and Characteristics
Design and Construction: The Grey Wolf features aluminum siding with a wood frame. It offers a lightweight yet durable construction suitable for many tow vehicles.
Amenities: Even though the Grey Wolf is on the more affordable side, it doesn't skimp on amenities. Most models come with a full kitchen, bathroom, sleeping areas, and a comfortable living space.
Slide-Outs: Many Grey Wolf models come equipped with slide-outs to expand the living space when parked. This offers more room inside the RV without compromising the travel size.
Exterior Features: Most models have power awnings, outdoor speakers, and some even offer an outdoor kitchen or shower, adding to the convenience and camping experience.
Floor Plans: The Grey Wolf series boasts a variety of floor plans catering to different needs – from couples to larger families. Some are more focused on maximizing sleeping areas, while others might prioritize living or kitchen space.
Safety: Features like tire pressure monitors, backup camera prep, and stability controls can be found in many Grey Wolf models.
Value: One of the most significant selling points for the Grey Wolf series is its value proposition. It provides many features found in higher-end RVs but at a more affordable price point.
Toy Hauler Options: Like the Cherokee line, the Grey Wolf also offers toy hauler models for those looking to transport ATVs, motorcycles, or other recreational gear.
Forest River Cherokee Wolf Pup
The Forest River Cherokee Wolf Pup is a line of travel trailers designed for those who want a compact, lightweight, and value-packed RV. Aimed at being towable by many light-duty trucks and SUVs, the Wolf Pup offers many of the amenities of its larger counterparts but in a more manageable size.
Key Features and Characteristics
Compact and Lightweight: One of the primary advantages of the Wolf Pup is its size. It's built for those who might not have a heavy-duty tow vehicle but still want the RV experience.
Design and Construction: The Wolf Pup typically features aluminum siding and a wood frame. This construction approach helps keep the trailer light without compromising on durability.
Amenities: Despite its compact size, many models come with essential amenities like a full kitchen, bathroom, sleeping areas, and comfortable living spaces.
Modern Features: Many Wolf Pup models are equipped with contemporary conveniences such as USB charging stations, LED lighting, and entertainment systems.
Exterior Features: Features like power awnings, outdoor speakers, and external storage areas are commonly found in the Wolf Pup lineup.
Floor Plans: The Wolf Pup series offers several floor plans to cater to various needs. While all of them prioritize efficient use of space, options range from bunkhouse designs for families to more open layouts for couples.
Safety Features: Forest River usually integrates safety features into its RVs, such as smoke detectors, carbon monoxide detectors, and safety glass windows.
Value: The Cherokee Wolf Pup is known for providing good value for its price, packing in many features typically found in larger, more expensive RVs.
Forest River XLR Boost, XLR Nitro, and XLR Thunderbolt
The Forest River XLR series consists of several toy haulers, each catering to different segments of the market in terms of price, size, and features. Here's a breakdown of the XLR Boost, XLR Nitro, and XLR Thunderbolt models
Key Features Breakdown
XLR Boost:
Market Position: The XLR Boost is more of an entry-level or budget-friendly option within the XLR series. It's designed to give users the toy hauler experience without a hefty price tag.
Features: Despite its entry-level status, the Boost still offers essential amenities like a well-equipped kitchen, comfortable sleeping areas, and a spacious garage. Some models also come with a generator prep, fuel station, and solar power prep.
Configurations: Available in both travel trailer and fifth-wheel options, allowing users to choose based on the size of their tow vehicle and space needs.
XLR Nitro:
Market Position: The XLR Nitro is a mid-range offering, providing a balance between affordability and added features.
Features: The Nitro typically offers upgraded amenities over the Boost, such as solid surface countertops, larger refrigerators, and enhanced entertainment options. It might also have a more refined interior design.
Configurations: Like the Boost, the Nitro is available in both travel trailer and fifth-wheel configurations. The fifth-wheel options might offer more slide-outs and expanded living spaces.
XLR Thunderbolt:
Market Position: Positioned as the luxury or high-end option within the XLR series, the Thunderbolt is designed for those looking for a top-tier toy hauler experience.
Features: The Thunderbolt stands out with high-end finishes, residential appliances, spacious bathrooms, and often includes larger TVs, fireplaces, and more comfortable seating options. It might also have features like a larger fresh water tank, dual air conditioners, and upgraded suspension systems.
Configurations: Predominantly available in fifth-wheel configurations, the Thunderbolt is designed for users who have a capable tow vehicle and are looking for expansive living spaces and larger cargo areas.
Forest River Shockwave
Forest River's Shockwave toy haulers are designed to combine spacious living areas with ample garage space for transporting ATVs, motorcycles, bikes, and other recreational vehicles. They cater to adventurers who want the convenience of mobile living quarters coupled with the ability to carry their "toys" to various destinations.
Features and Highlights
Variety of Configurations: The Shockwave lineup includes both travel trailers and fifth-wheel configurations to cater to different tow vehicles and preferences.
Design & Construction: The Shockwave typically uses a combination of aluminum and wood framing with fiberglass siding, balancing weight and durability. Some models might also offer a laminated construction.
Spacious Garages: One of the hallmarks of a toy hauler is its cargo area. Shockwave models offer generous garage spaces, often with tie-downs and durable flooring to secure and transport toys safely.
Living Amenities: Despite the emphasis on the garage and the particular floorplan, Shockwave doesn't skimp on living comforts. Most models include full kitchens, bathrooms, sleeping areas, and entertainment systems.
Ramp Doors: The rear ramp doors in most Shockwave toy haulers not only facilitate easy loading and unloading but may also convert into optional patio setups, providing additional outdoor living space.
Modern Conveniences: Depending on the model and trim, features like solar power prep, onboard fuel stations, LED lighting, and exterior speakers may be included.
Safety Features: Like other Forest River products, Shockwave toy haulers usually incorporate safety amenities like smoke detectors, carbon monoxide detectors, and safety glass windows.
Optional Upgrades: Some dealerships and models might offer upgrade options such as larger refrigerators, improved entertainment systems, or enhanced climate control features.