The Jayco North Point is a luxury fifth-wheel RV (recreational vehicle) that's part of Jayco's lineup of towable accommodations. Known for its spacious design and upscale amenities, the North Point series caters to those looking for a high-end camping experience or a full-time living situation on the road.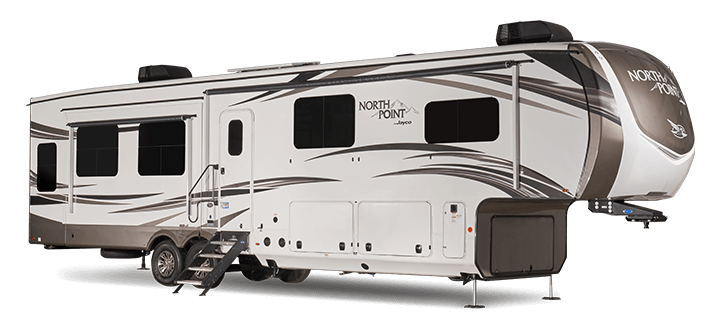 Jayco North Point Interior Features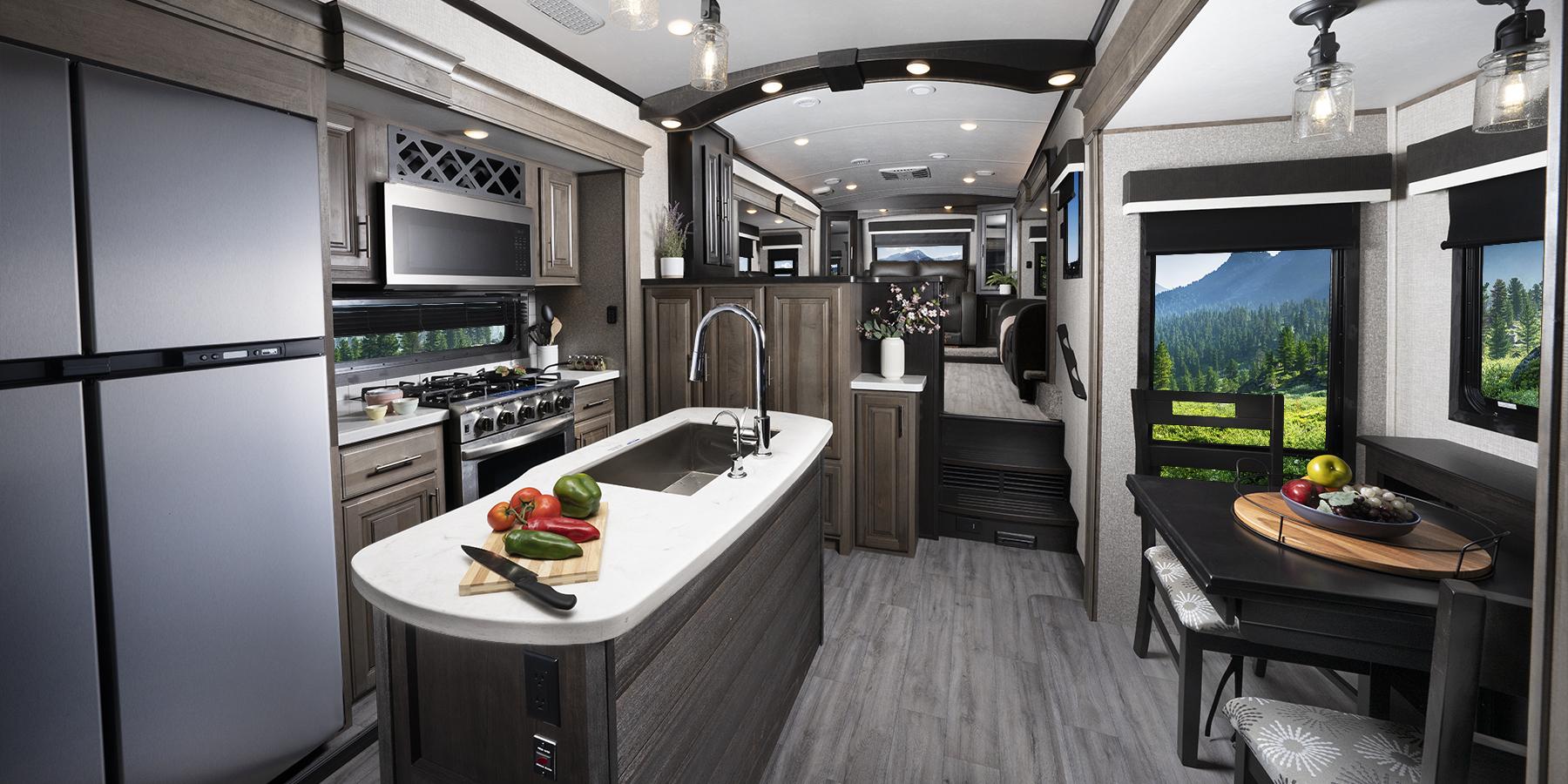 The interior of the Jayco North Point is designed to offer a luxurious and comfortable living experience, akin to what one might expect in a high-end apartment or home. Here are some key interior features that are commonly found in various models of the Jayco North Point:
Living Area:
Residential-grade sofas and theater-style reclining seats, often with heat and massage functions.
LED HD TV, Jaycommand smart RV system, and a multimedia sound system with Bluetooth, HDMI, and a selection of inputs.
An electric fireplace providing interior lighting, warmth and ambiance.
Large windows with decorative treatments and day/night roller shades.
Kitchen:
A center island (in most models) with a deep stainless steel sink and high-rise, pull-out faucet.
Solid surface countertops for a premium look and feel.
Stainless steel residential-style appliances, including a refrigerator (with options for a 12V or residential refrigerator), microwave, oven, and a 3- or 4-burner gas cooktop.
Ample storage with high-quality cabinetry and a walk-in pantry in some layouts.
A free-standing dinette with chairs or booth-style seating, depending on the model.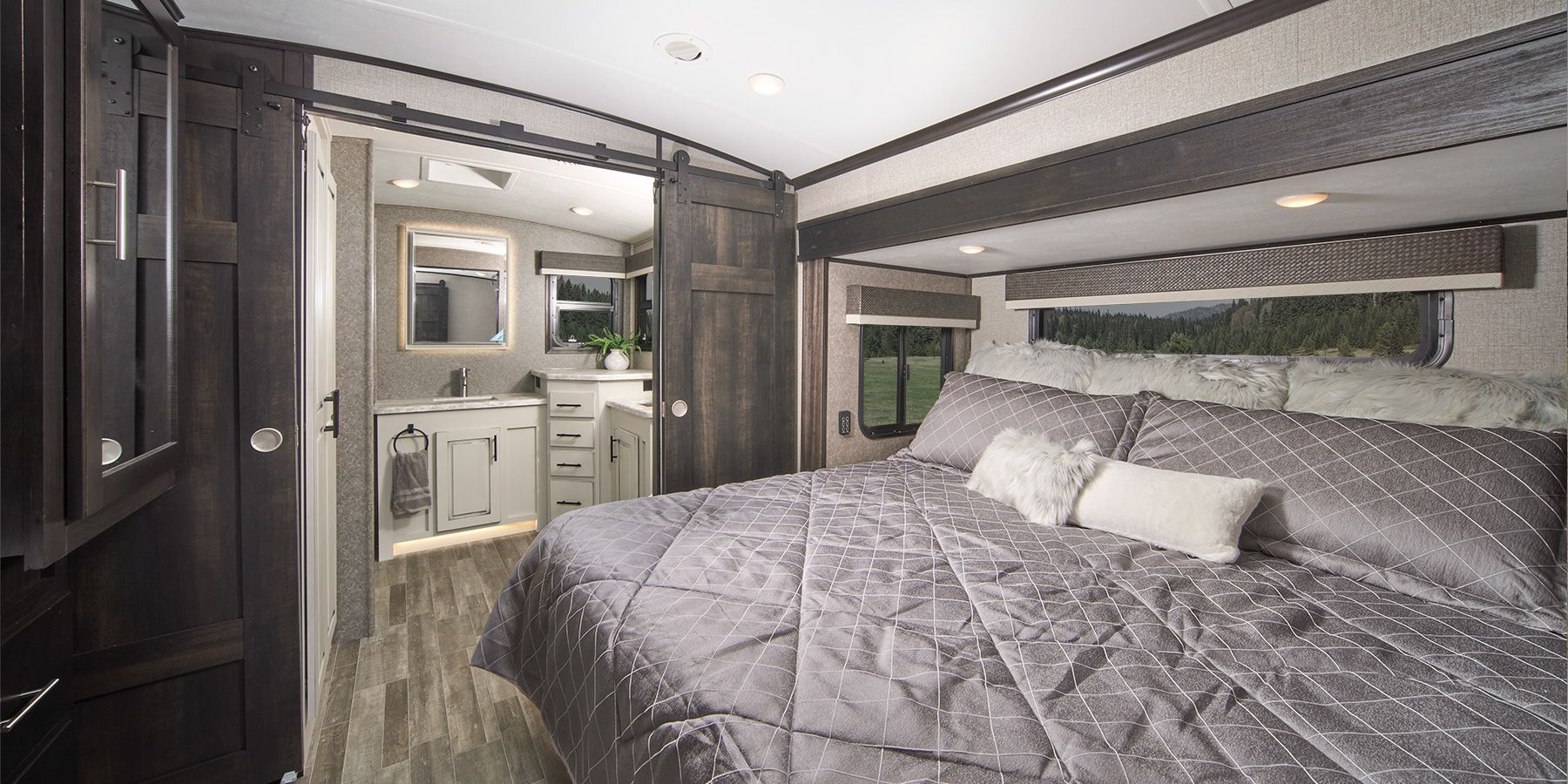 Bedroom:
A walk-around queen or king-sized bed with a premium mattress.
Under-bed storage, residential sleep surface, full-height wardrobes, flip up hidden storage, and bedside nightstands flip up.
Bedroom TV prepped space or included LED TV.
Pre-wiring for a second air conditioning unit in some models.
Bathroom:
A large walk-in shower with a glass door and skylight overhead for natural light.
Porcelain foot-flush toilet.
A vanity with a mirrored medicine cabinet and ample storage.
Power vent and sometimes a window for ventilation.
Utilities and Comfort Features:
Central vacuum system to make cleaning easier.
Dual-zone thermostat and a whisper quiet a-c system.
Efficient LED lighting throughout.
Washer/dryer prep in a dedicated area for laundry facilities.
Construction and Insulation:
Climate Shield zero-degree-tested weather protection for year-round comfort.
Frameless, frameless dark tinted, safety glass windows.
Insulated, heated, and enclosed underbelly and insulated slideout floors.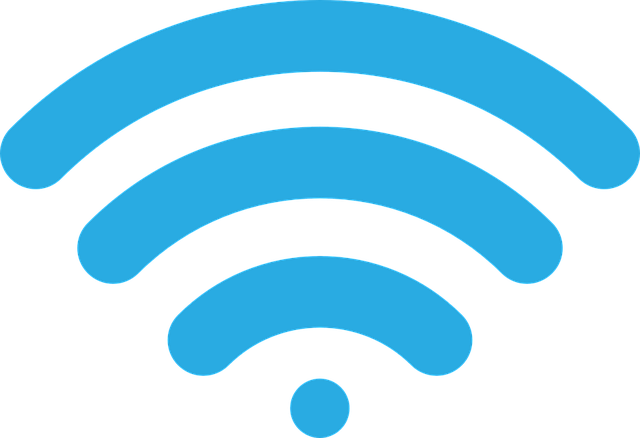 Connectivity and Entertainment:
Wi-Fi router/prep or LTE Wi-Fi capabilities.
Cable and satellite TV prep.
Multiple USB charging ports throughout the RV including numerous dual usb charging ports and a universal docking center.
Storage:
Ample storage solutions, including overhead cabinetry, pull out utility drawer, flip up tabletop storage, a kitchen island (in some models), and storage compartments beneath the dinette seats.
Large pass-through storage compartments accessible from the exterior.
Jayco North Point Exterior Features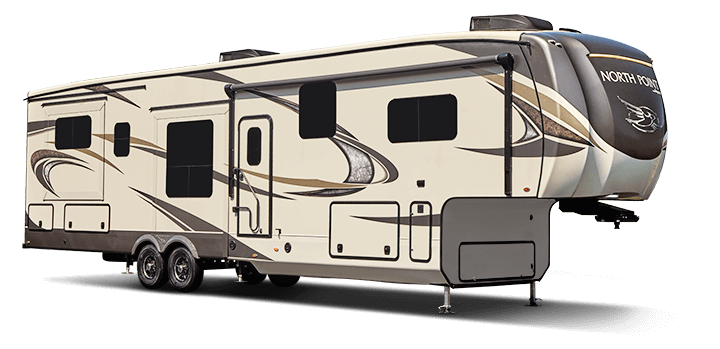 The Jayco North Point, being a luxury fifth-wheel, offers a variety of exterior features designed to enhance the camping experience with both convenience and style. Here's a rundown of typical exterior features you might find on a Jayco North Point:
Construction Quality:
A strong, well-built frame, often an I-class cambered structural steel I-beam frame.
A high-gloss, gel-coat exterior with modern graphics and paint options.
Climate Shield insulation for extended season camping, featuring a fully enclosed and heated underbelly and insulated slide floors.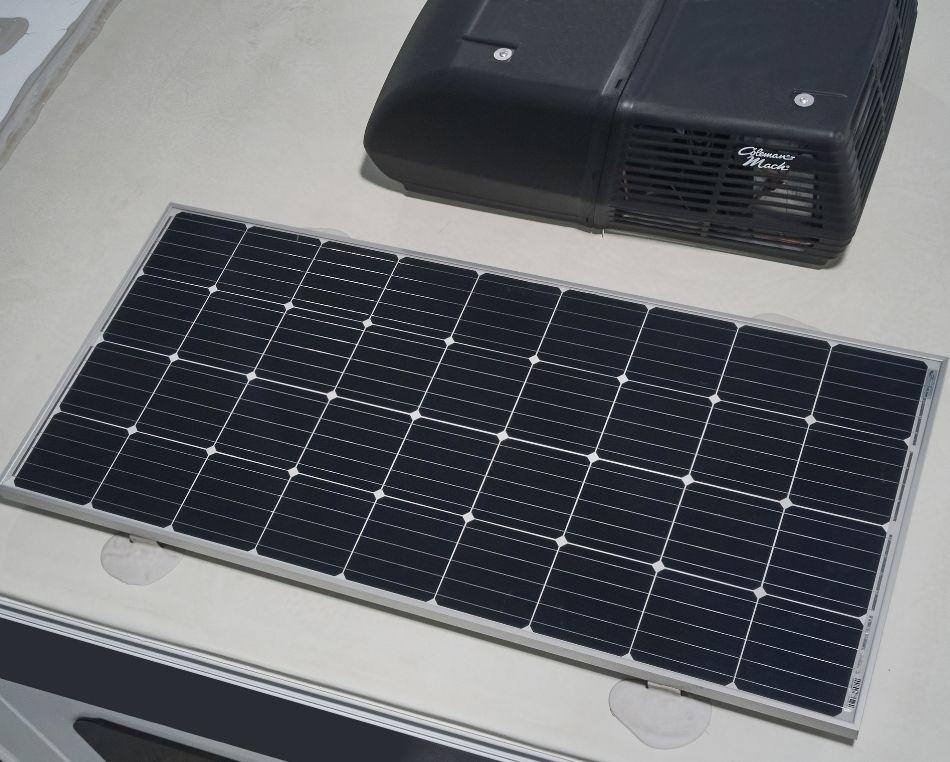 Exterior Utilities:
Utility center with various connections and controls for power, water, and sewage.
Outside shower and black tank flush system for convenience.
Roof-mounted solar prep for alternative energy options.
Awnings and Slide-Outs:
Large patio awnings, often power retractable with LED lighting, providing shaded outdoor living space.
Multiple slide-outs to increase the interior living space, with slide toppers available to protect against debris and water.
Storage:
Pass-through storage compartments with slam-latch baggage doors for easy access to gear.
A MORryde Pin Box and suspension system for smoother towing.
Entry:
Sturdy, foldable exterior steps with handrail for secure entry and exit.
Keyed Alike system for a single key entry to all key lockable items.
Entertainment and Convenience:
External TV hookup options in some models, with exterior speakers for outdoor entertainment.
A convenient docking station, which may include water, power, and other connections.
LED exterior lighting for visibility and safety at night.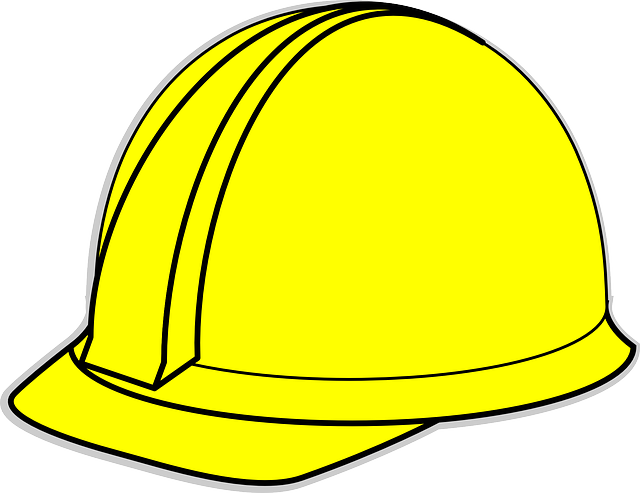 Safety Features:
Backup camera prep or actual backup cameras in some higher-end models.
G20 dark-tinted windows for privacy and temperature control.
Safety glass windows and often a security light.
Landing Gear and Stabilization:
Automatic leveling systems, such as six-point electric leveling or hydraulic landing gear.
Strong stabilizer jacks to ensure the RV remains steady while parked.
Windows and Doors:
Frameless windows that are often tinted to help control the interior temperature and provide privacy.
Large entrance door with a window and screen door.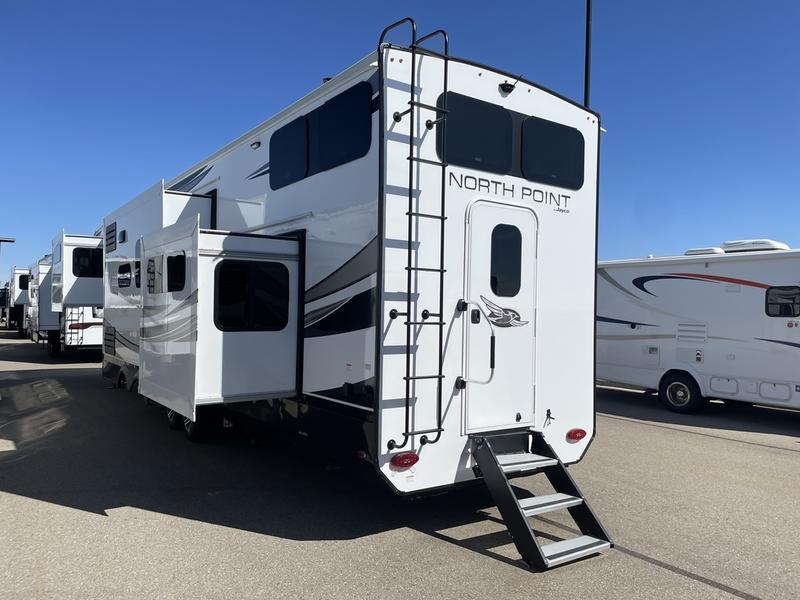 Roof and Ladder:
A walk-on roof with a ladder for easy access to perform maintenance or enjoy elevated views.
Strongest tested roof material and seamless roof material.
These features are combined to create an RV that's comfortable, convenient, and designed for long-term use, making the Jayco North Point a home away from home.
Jayco North Point Floorplans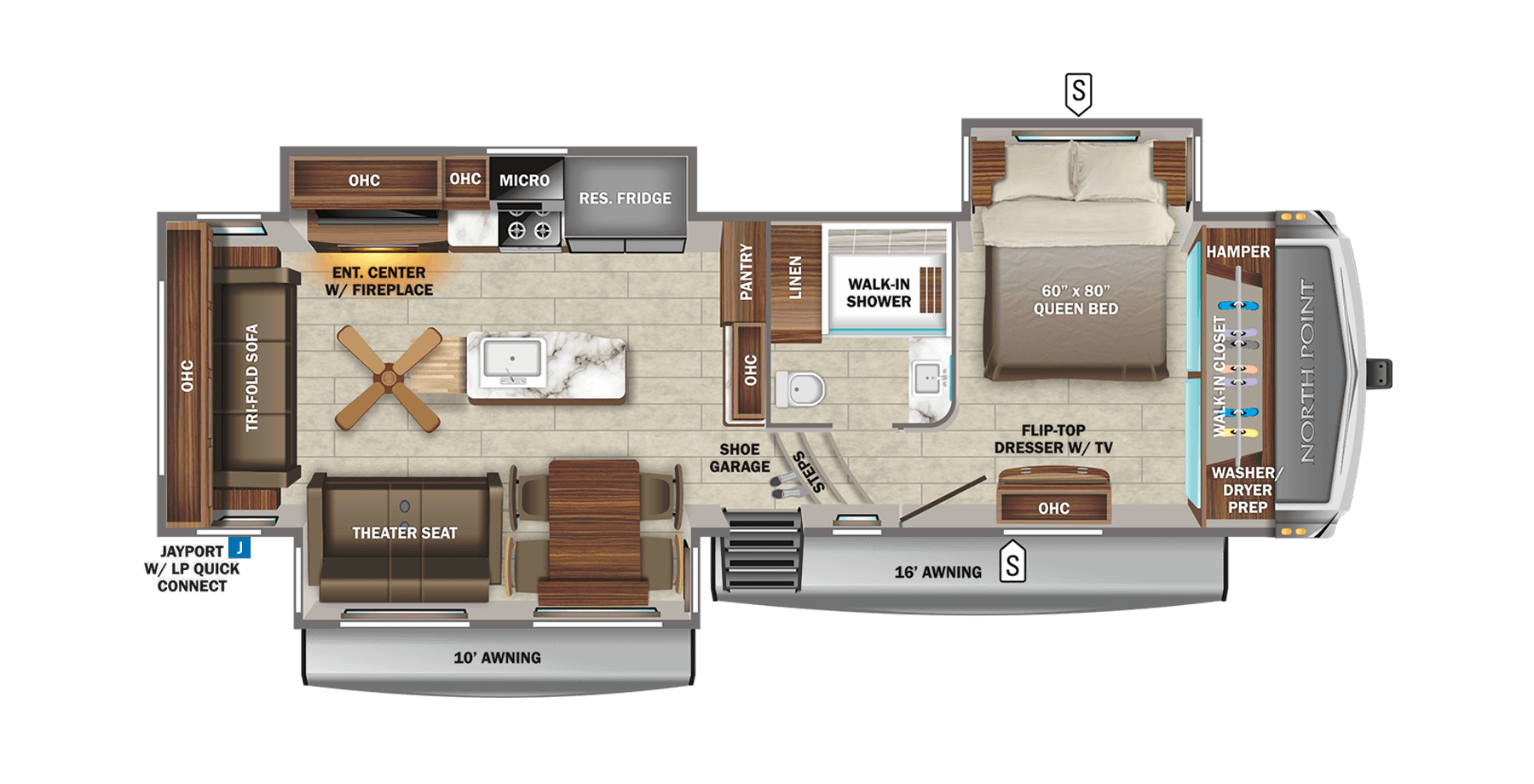 Jayco offers a variety of floor plans for the North Point lineup to accommodate different needs and preferences. Each floor plan is designed with specific features that cater to various styles of RV living, from weekend getaways to full-time living on the road. Here is a general overview of the types of floor plans you might find in the North Point series:
Empty Rear Living Room (RL) Plans:
These floor plans often feature large, open living areas at the rear of the RV, with ample seating and entertainment options. They are great for those who prioritize social space and relaxation.
Front Living Room (FL) Plans:
With the living room located at the front, these units offer a separate and elevated entertainment space, often with a large windshield for panoramic views.
Mid-Living Room Plans:
These floor plans offer a central living area that often works well for families, as it provides a central hub for activity and can be more easily accessible from other parts of the RV.
Rear Kitchen (RK) Plans:
For those who love to cook, rear kitchen models offer a large kitchen space at the back of the RV, typically with ample counter space and storage.
Front Kitchen (FK) Plans:
The kitchen is located at the front of the RV, offering expansive counter space and often featuring a large window for scenic dining.
Bunkhouse Plans:
Ideal for families or those who need extra sleeping space, bunkhouse models include additional bunks, often in a separate room, providing privacy and comfort for guests or children.
Rear Den (RD) Plans:
These offer a cozy, private den at the rear of the RV, usually outfitted with a sofa, theater seating, and entertainment center – perfect for movie nights or as a separate retreat.
Bath and a Half Plans:
For added convenience, these floor plans include an extra half bathroom, which is particularly useful when traveling with a larger group or family.
Master Suite Plans:
Focused on a luxurious and spacious bedroom, these often include a king bed, a large closet, and even washer/dryer prep or a full bathroom with dual vanities.
The specific layout, length, weight, and features can vary significantly between different floor plans. Jayco typically provides detailed floor plan diagrams along with specifications like the number of slide-outs, sleeping capacity, and bathroom layout on their website or in their brochures.
Jayco North Point Safety Features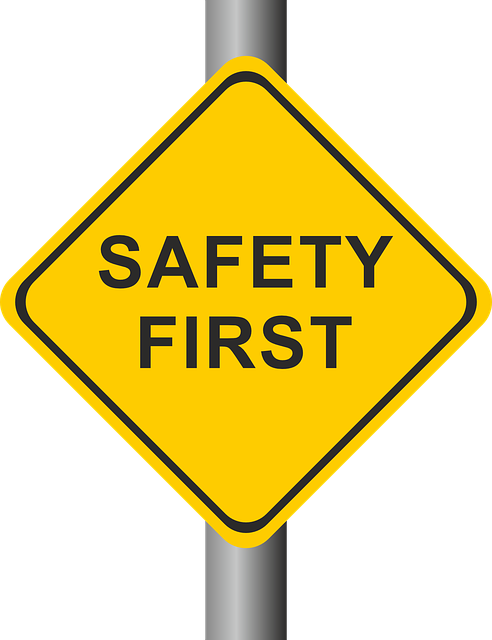 Jayco is known for building RVs with a focus on both comfort and safety. The North Point, as a luxury fifth-wheel line, incorporates several safety features designed to protect its occupants and ensure a secure experience on the road. Here are some of the safety features that you might find in the Jayco North Point models:
Built to Last Construction: Jayco uses a strong foundation with an I-class cambered structural steel I-beam frame. The walls are typically built with solid wood and then laminated for extra strength.
Climate Shield: While not a safety feature in the traditional sense, the Climate Shield technology offers extended season camping with a heated and enclosed underbelly, which can protect water lines and tanks from freezing in cold weather conditions.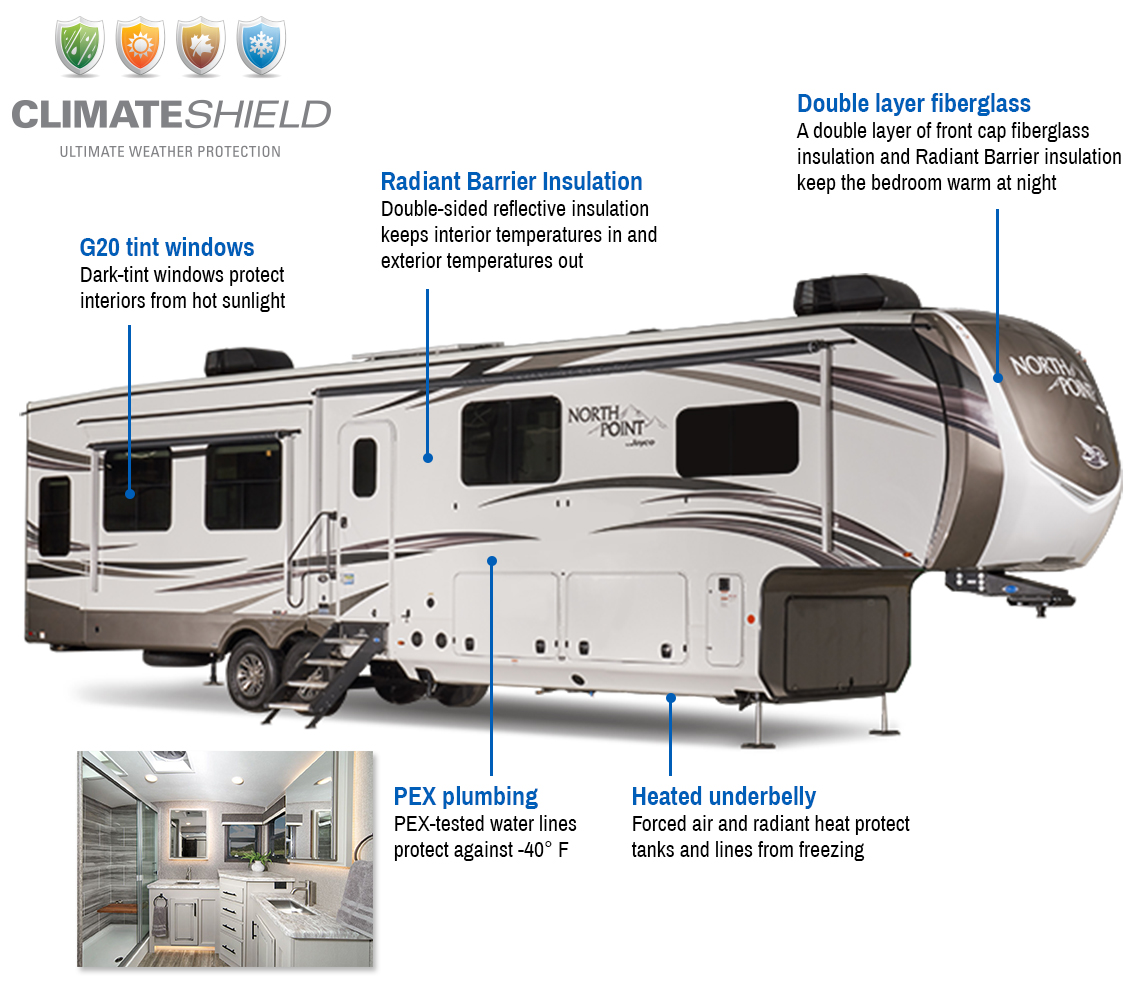 Smoke Detector, Propane Alarm, and Carbon Monoxide Detector: These detectors are standard in RVs to alert occupants to any dangerous conditions inside the RV.
Fire Extinguisher: Accessible fire extinguishers are installed to handle any potential fires quickly.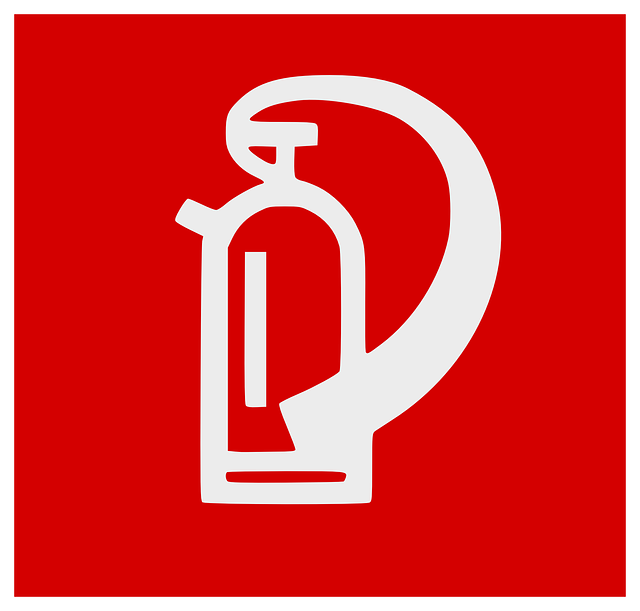 G20 Dark-Tinted Windows: These not only provide privacy but also safety by reducing the visibility inside the RV from the outside.
Safety Glass: The windows are often made of safety glass, which is designed to crumble rather than shatter upon impact.
Emergency Exit Windows: Clearly marked and easily operable emergency exit windows are present in sleeping and living areas.
Backup Camera Prep: Many models are prepped for backup cameras, making it safer to reverse the large vehicle and keep an eye on traffic when moving.
Tire Pressure Monitoring System (TPMS): Some models come with TPMS which can alert the driver to low tire pressure, helping to prevent blowouts and other tire-related incidents.
LED Lighting: Exterior integrated LED lights ensures good visibility when setting up camp after dark and may help prevent trips and falls.
Secure Stance: A well-designed landing gear system, sturdy entry steps, and handrails support a safe entry into and exit from the RV.