Buckle up, my friend, because we're about to embark on the most epic end-of-summer road trip known to mankind: a wild, awe-inspiring journey to witness the wonders of roadside attractions. Move over, Mona Lisa, these attractions are the real masterpieces! Here are a list of some well-known (and maybe not-so-well-known) road trips that you can take in Wisconsin in about a day (for the most part).
Imagine the selfie opportunities! Because what's the point of experiencing anything if you can't immediately prove to your 327 followers on social media that you've seen a building shaped like a giant milk carton? Who needs the Eiffel Tower or the Grand Canyon when you can immortalize yourself alongside the iconic "World's Largest Spatula"?
So take a road trip with us as we highlight some of these selfie-worthy attractions right here in Wisconsin!
A FISH Story in Hayward, WI
The largest "building" in the small town of Hayward is a giant fiberglass musky. As a part of the National Fresh Water Fishing Hall of Fame, the musky is four and a half stories tall and as long as a Boeing 757. You enter through the musky's tail and make your way up to the observation platform, which is in the fish's open mouth. The platform can hold up to 20 people. A group selfie in front of this one will give you a fish story for years to come.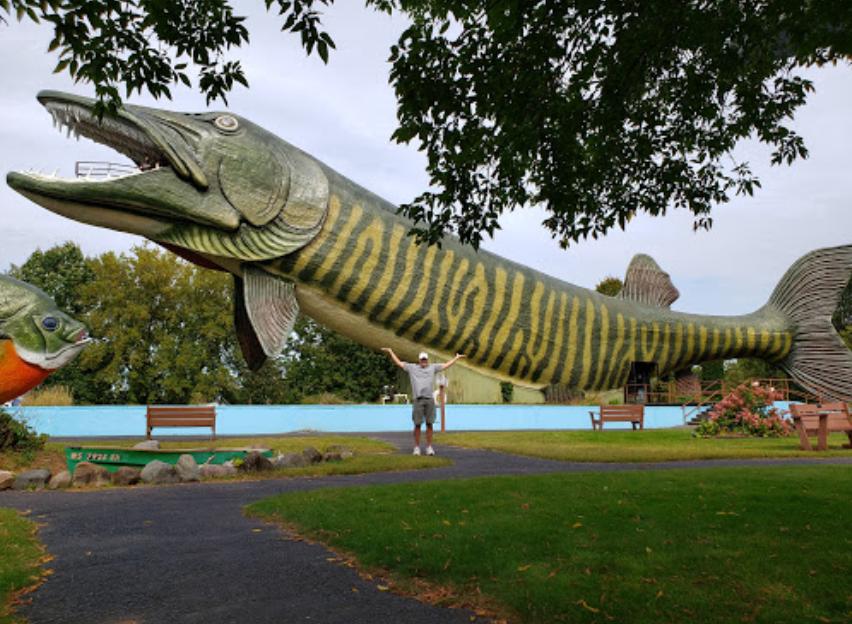 GOATS on the Roof in Sister Bay, WI
If you're heading to Door County, you'll want to make sure to make a stop at Al Johnson's Swedish Restaurant in Sister Bay, WI. Before you go in, look up! The goats grazing on the sod roof have been turning heads for decades and have earned a celebrity of their own.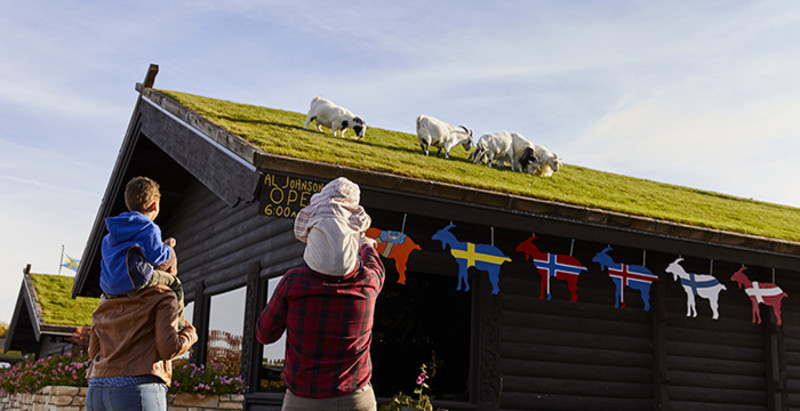 You Won't Forget THIS Elephant in DeForest, WI
In DeForest, you can pull off on Highway V from I-90/94 and find Pinkie the Pink Elephant. The nearby Shell station wanted to come up with a unique way to lure customers in for gas and the giant pink fiberglass elephant, aptly named Pinkie, was the answer. Sporting her studious black glasses, this larger-than-life roadside attraction has evolved into the perfect selfie-spot.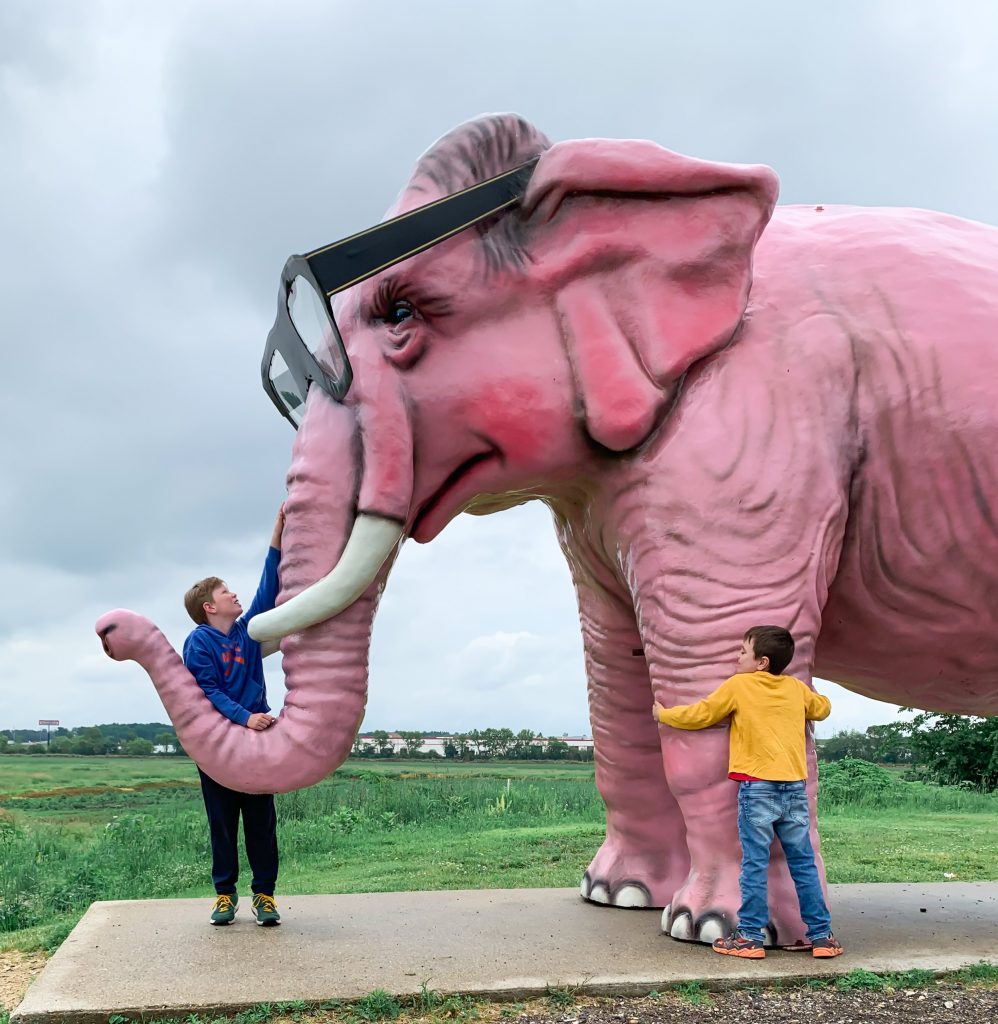 The Doctor is IN, in North Freedom, WI
Dr Evermor (yes….he's real) has created a number of amazing sculptures from old pieces and parts pulled out of the local salvage yard. The main attraction, Forevertron, is a 400-ton, 50-foot scrap-metal sculpture that is recognized as the world's largest. A tour of the grounds will not only provide you with many strange sights, but also plenty of opportunities for photo ops.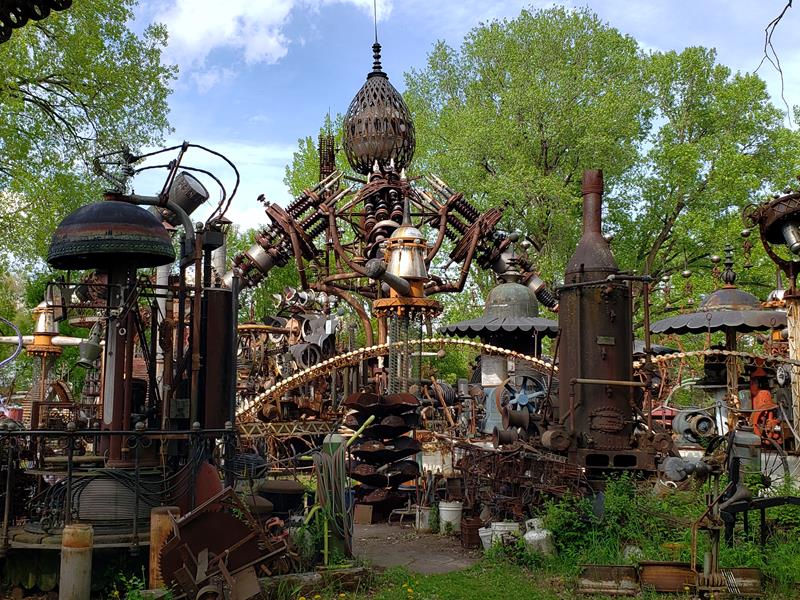 Take SIX in LaCrosse, WI
Constructed in 1969 by the Heileman Brewing Company for inventory storage, the world's largest six pack is actually a set of metal beer tanks. Now owned by City Brewery and redesigned to look like a six pack of La Crosse Lager, they contain the equivalent of 7,340,796 cans of beer. In Wisconsin…that's a PARTY for sure. Grab your buddies and head to La Crosse for this unique background and the perfect group selfie.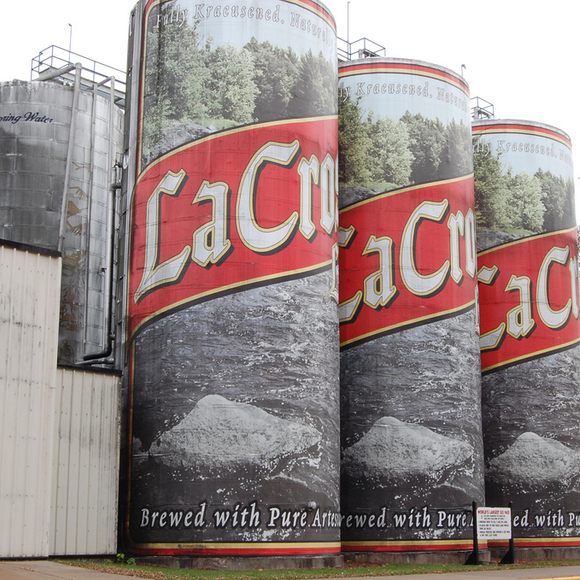 Storm the Castle in Kenosha, WI
Wisconsin-where cheese is KING. And this is proof. The Mars Cheese Castle in Kenosha, WI is a great place to stock up on unique, artisan cheese, cheese curds and more. Put on your Cheese-Head Crown and get a picture in front of the castle.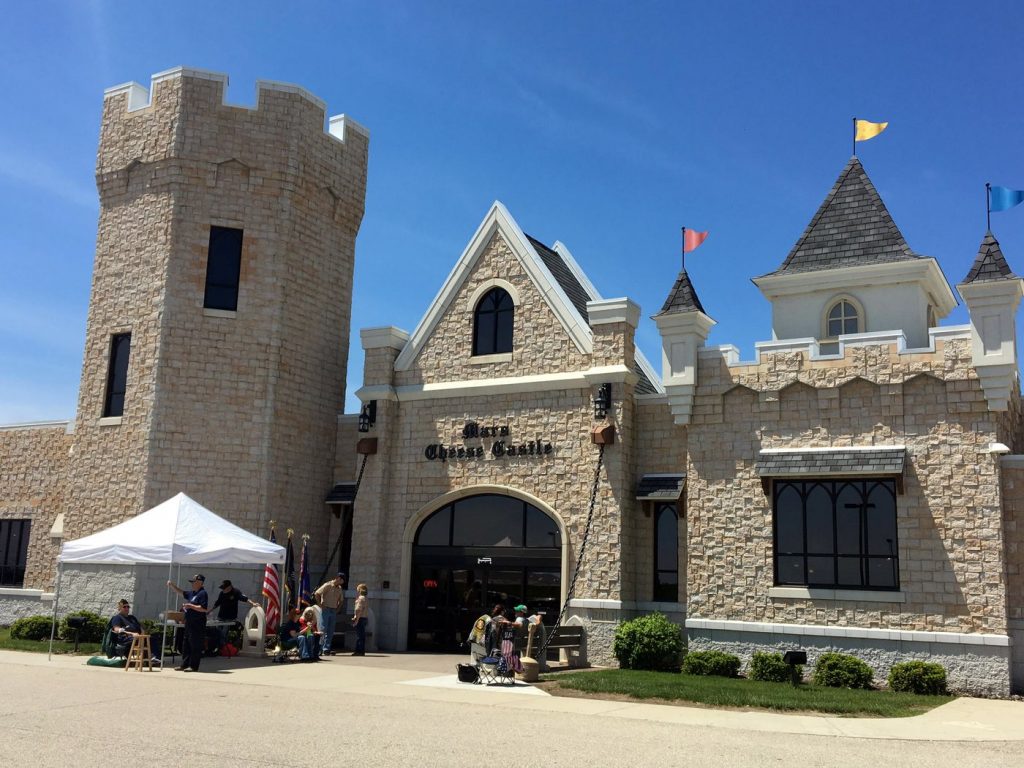 It Just Makes CENTS in Woodruff, WI
The world's largest penny earned its place in Woodruff, WI as a result of a local penny-drive. A local doctor started a fundraiser in the grade schools. She encouraged the kids to save their pennies to help build a new hospital. Word got out and the fundraiser ended up collecting 1.7 million pennies. The 15 foot concrete currency piece commemorates this amazing fundraiser.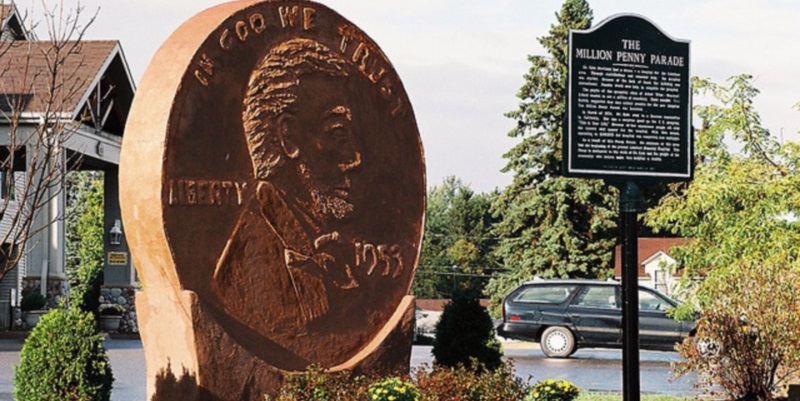 So, there you have it. An end-of-summer road trip that promises to be more exciting than a three-legged turtle race. Get ready for a day filled with jaw-dropping sights, questionable decisions, and a collection of Instagram photos that will make your friends seriously question your life choices. It's the best day-trip ever…..and by "best," we mean "weirdest" – and that's a compliment, my friend.
At Kunes RV, we are here to help your weird and crazy adventures begin. If your one-day road trip turns into an overnighter-you can hunker down in your own space and curl up in comfort to scroll through the pictures you took that day. Let the road-trip ADVENTURE BEGIN!