If you have pets, bringing them with you on a camping trip can be a great option instead of leaving them home alone or with a kennel. They are going to love getting to spend so much time outside. You must take the proper steps to keep them comfortable throughout your trip. Take a look at these six ways to keep your pet comfortable while you are on the campground.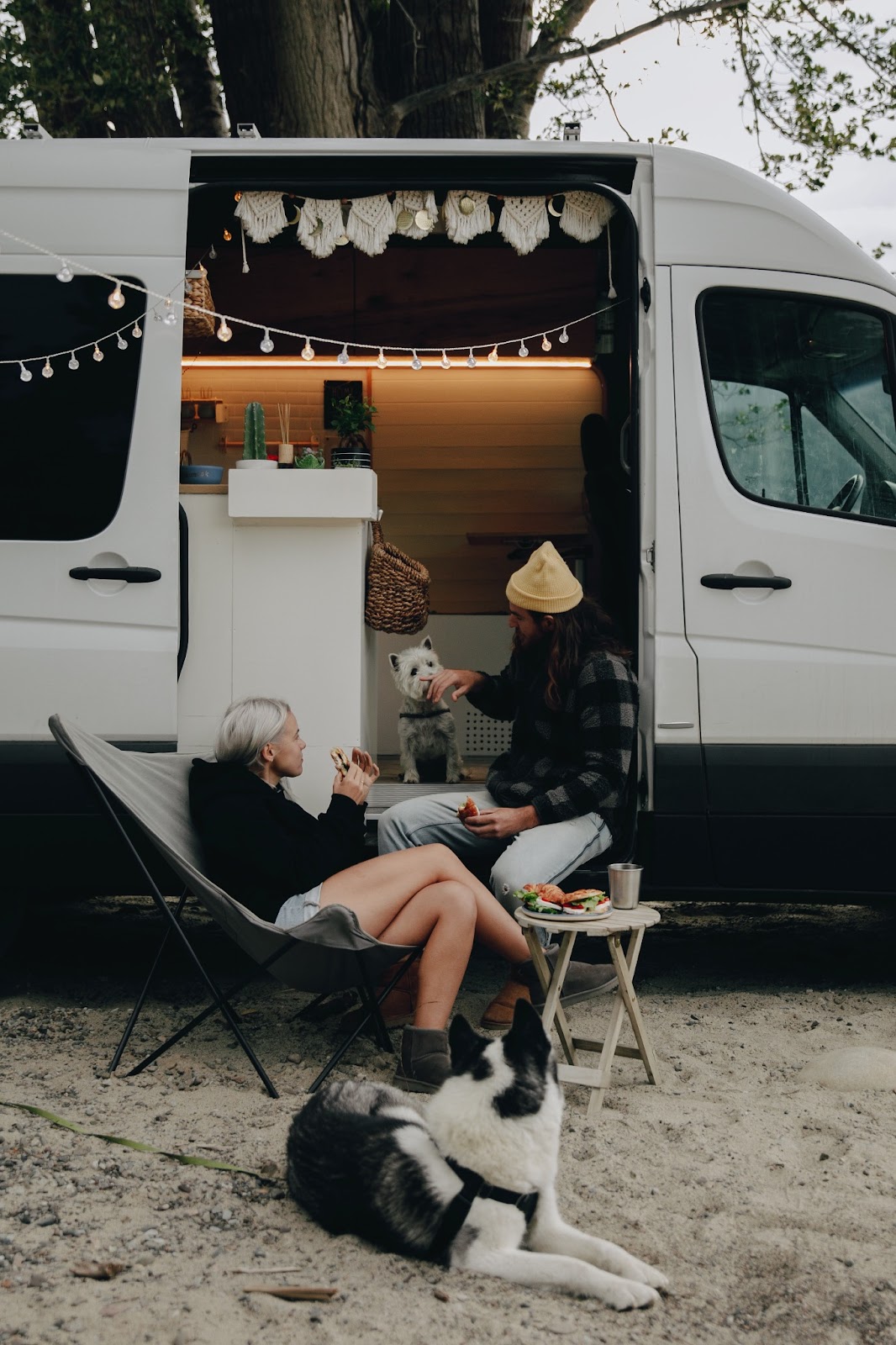 Plan for Exercise
Take every opportunity to get your pet out for exercise while on your camping trip. They will love running around outside, exploring the trails, and getting as much fresh air and sunshine as possible. If you get your furry friend as much exercise as possible, they will be tuckered out by the end of the day, and they will surely get a good night's rest.
Bring Enough Toys
You need to bring enough of your pet's toys to keep them entertained, especially when doing something that requires your attention to be placed elsewhere. Bring ropes, chew toys, and anything else you think your pet will love to have with them while camping. This is going to help keep them occupied throughout the day.
Have Plenty of Food
Make sure you're preparing well with plenty of food for your pet. You don't want to get into your camping trip and find that you don't have enough food for your four-legged friends. It is better to have too much over not enough. Bring more food than you think you need so you can be sure your pet will be well-fed throughout the duration of your stay on the campground.
Prepare Well for Emergencies
You never know what is going to happen in the great outdoors. You could get caught in a severe thunderstorm or worse. You need to be prepared to handle inclement weather conditions like this. Bring the right protective great to keep you and your pets safe. You can bring raincoats, blankets, and towels; in the worst-case scenarios, you should prepare to seek shelter with your pets.
Bring the Right Accessories
You can bring countless accessories to enhance your camping experience with your pets. There are collapsible dog bowls, reflective collars, hiking backpack harnesses, travel dog beds, and many more things you can plan to bring. Pack all the necessary accessories to make your pets' trip as comfortable as possible.
Have Plenty of Towels and Blankets
Make sure you bring a lot of towels and blankets. Towels and blankets will be helpful if you plan to bring your pets to the campground. They will be useful if it gets cold to keep them warm or if your pet gets wet and needs a quick dry-off. You can use them to line a tent, so your pet can sleep comfortably.
Contact us today so we can help you find the RV that will make your next camping trip a memorable experience.