Spring is an amazing time to hit the road in your RV. The bugs aren't out in full force, the days are warm, and the evenings are cool-perfect for campfires. Plants are budding, water is rushing, and the campgrounds aren't packed yet. The transition from winter to spring is a celebrated one. Nature starts poking its head out of the earth and people begin poking their heads out of their doors-testing to see if it's time to start camping.
Whatever your reason for camping in the spring, here are the things you need to get ready for that first spring camping trip.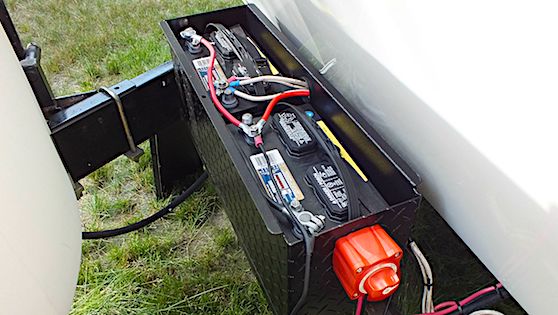 CHECK YOUR RV BATTERIES
Use a voltage meter to make sure your batteries are in good shape. Remove any corrosion that may have built up. Make sure that they are charged up before you head out on your first trip.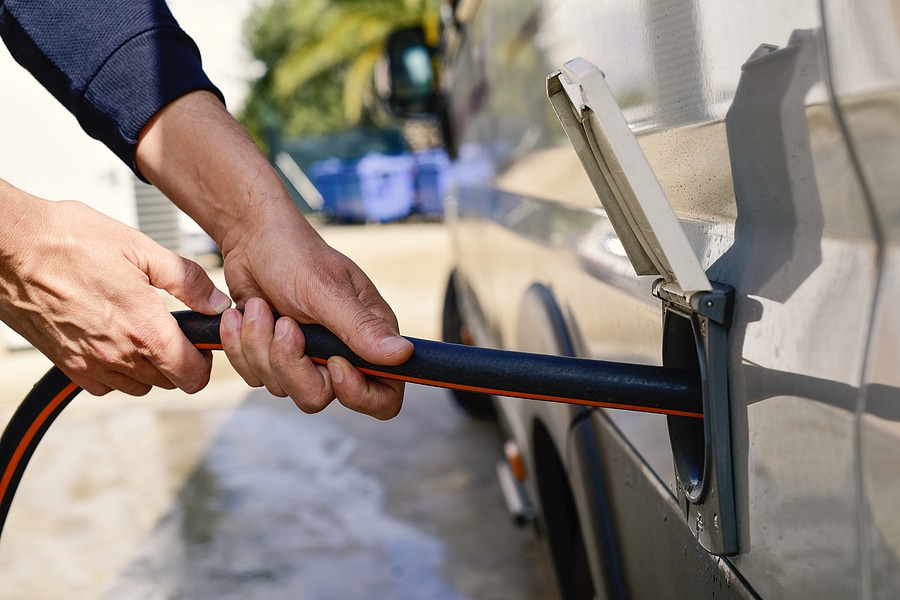 DEWINTERIZE YOUR WATER SYSTEM
This is a necessary evil when it comes to your RV. Protecting your water system over the winter saves a lot of headaches (and a lot of damage). But it also comes with the need to reverse the process come spring. After removing antifreeze from your lines, you'll want to sanitize them. You can do this by running a tank sanitizer through your system, including your hot water heater.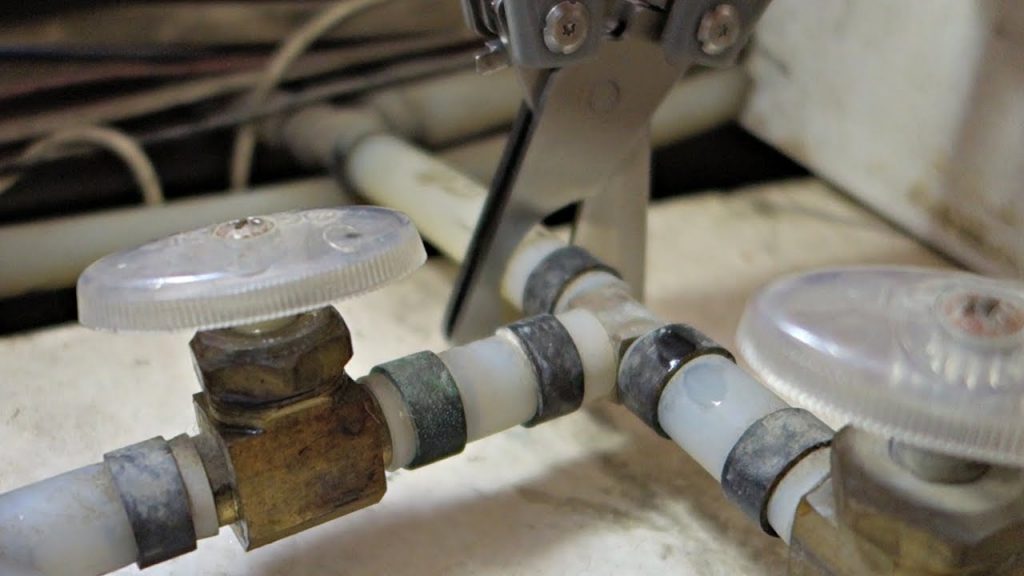 INSPECT YOUR PLUMBING CONNECTIONS
When dewinterizing your system, it's a great time to check your plumbing lines for leaks or cracks. Changing temperatures can cause minor issues, but those minor issues can become bigger problems later if not caught early.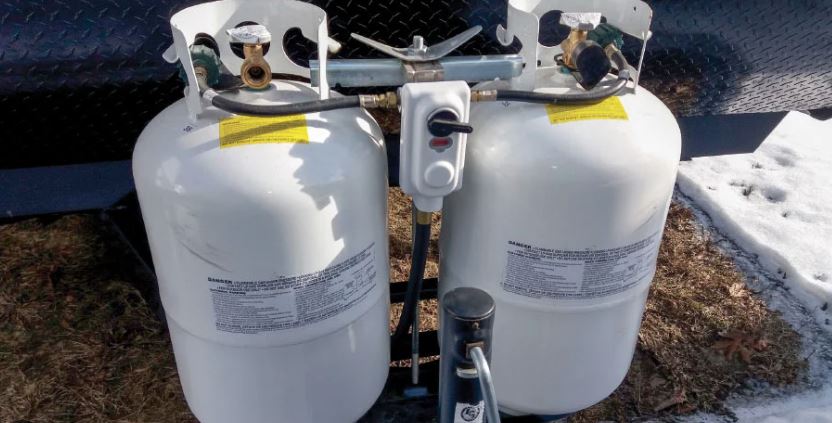 CHECK THE PROPANE SYSTEM
Be sure that propane is reaching each appliance. If one of these doesn't kick on, it could be a couple of minor things. Check the shut-off valves or ignition switches and go from there!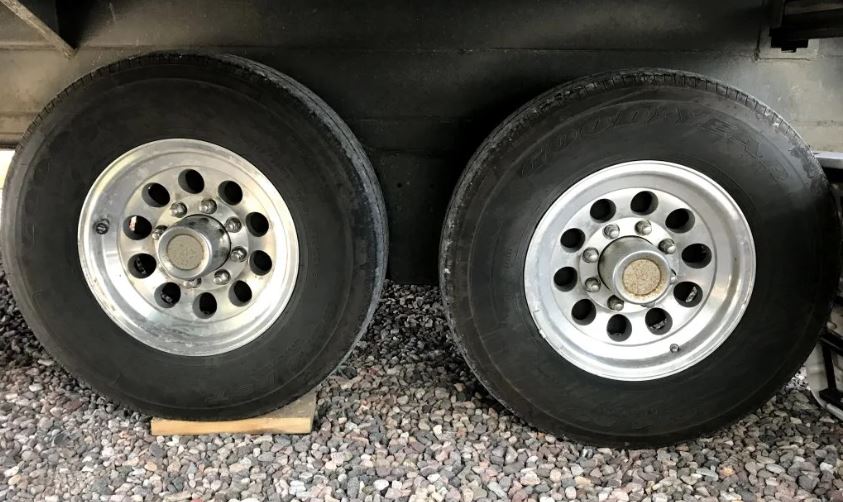 INSPECT YOUR TIRES
Having a flat while going down the road is a miserable experience AND can cause a lot of damage to your RV. Check for any cracking and the air pressure. And don't forget about that spare tire as well!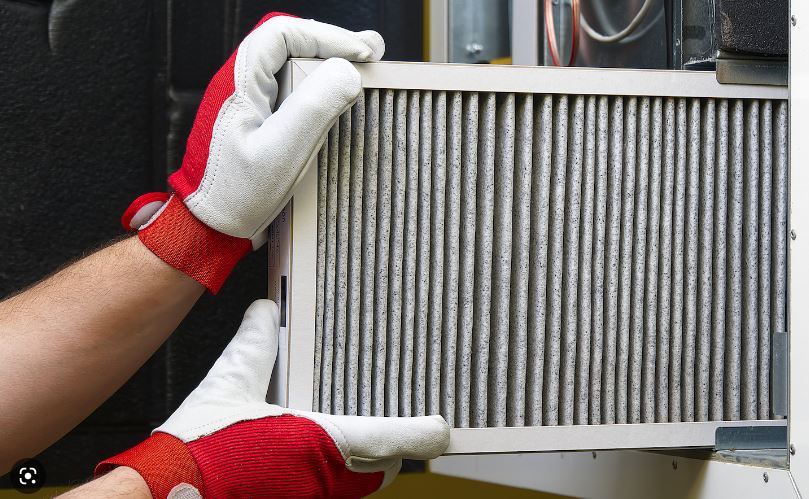 THOSE ALL-IMPORTANT HVAC SYSTEMS
Be sure you are inspecting the heating and cooling systems. Turn them on and run them for more than just a few minutes. Your furnace may give off a terrible smell when you first fire it up, but that's okay! It's just because it hasn't been run for a while.
If you have problems with your AC the first time you turn it on it could be a couple of simple things that need to be addressed. Make sure it's getting proper air flow. Squirrels and rodents love to store things during the winter months, and your AC system is the perfect storage spot. Climb up on the roof and remove any debris from around your unit. Then check your air vents. They often get missed when it comes to cleaning your RV and, when not clean, can restrict air flow.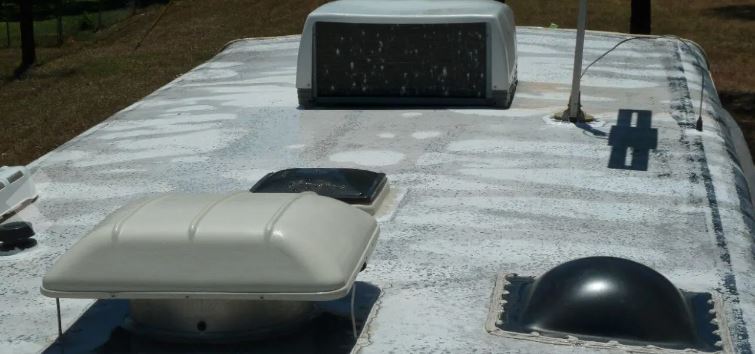 INSPECT YOUR ROOF
You'll need to get on your roof to inspect your roof. Look at all the seams and check for any cracking or bubbling. Make sure you repair any issues, so they don't become bigger problems later.
Although this list may seem overwhelming, it shouldn't take more than a day to accomplish. And the reward for tackling the list is an early spring camping trip and longer RV camping season. At Kunes RV our service department can help with any issues that you may encounter along the way. If you run into problems while tackling the list, let us know! We can help make your transition into the spring camping season an easy one!