For RV enthusiasts, your camper is your second home. Whether you're a full-time RVer, someone who enjoys occasional trips, or the camper who pulls into a seasonal site, builds a deck and then never leaves again, ensuring that your recreational vehicle is in top-notch condition is essential for a stress-free and enjoyable journey. That's where Mobile RV service comes into play. Mobile RV service offers a range of advantages that can make your RV ownership experience smoother, more convenient, and cost-effective.
Convenience: No REAL CLOTHES Required
Picture this: You're lounging in your PJs with your morning coffee, and suddenly, your RV starts acting up. Do you really want to put on your "I-have-to-be-seen-in-public-clothes" and drag your rig to the nearest service center? Nah! Mobile RV service brings the experts right to your "doorstep." So, you can sip your coffee and keep those comfy sweatpants on while your RV gets the TLC it needs. While mobile service tries to account for "emergency" calls within their schedules, they can't always get out to your campsite at the drop of a hat. Make sure you call and speak with a service advisor about their schedule and availability.
Time and Money-More for the FUN STUFF
RV travel is about living your best life on a budget. While there is (traditionally) a mobile service fee, for the time and fuel it takes to get to your location, the time it can save you can be priceless. You don't have to haul your RV to a service center (and many seasonal campers just CAN'T), wait for the repair (many times being required to leave your RV for repairs while you wait on parts).
Mobile RV techs? They're like efficiency ninjas. They save you time and money because they come to you, equipped and ready to fix things faster than you can say "campfire." Depending on the issue, you can still continue to camp even if they don't have the part needed to complete the repair or if they can't fully address the issue during the service call.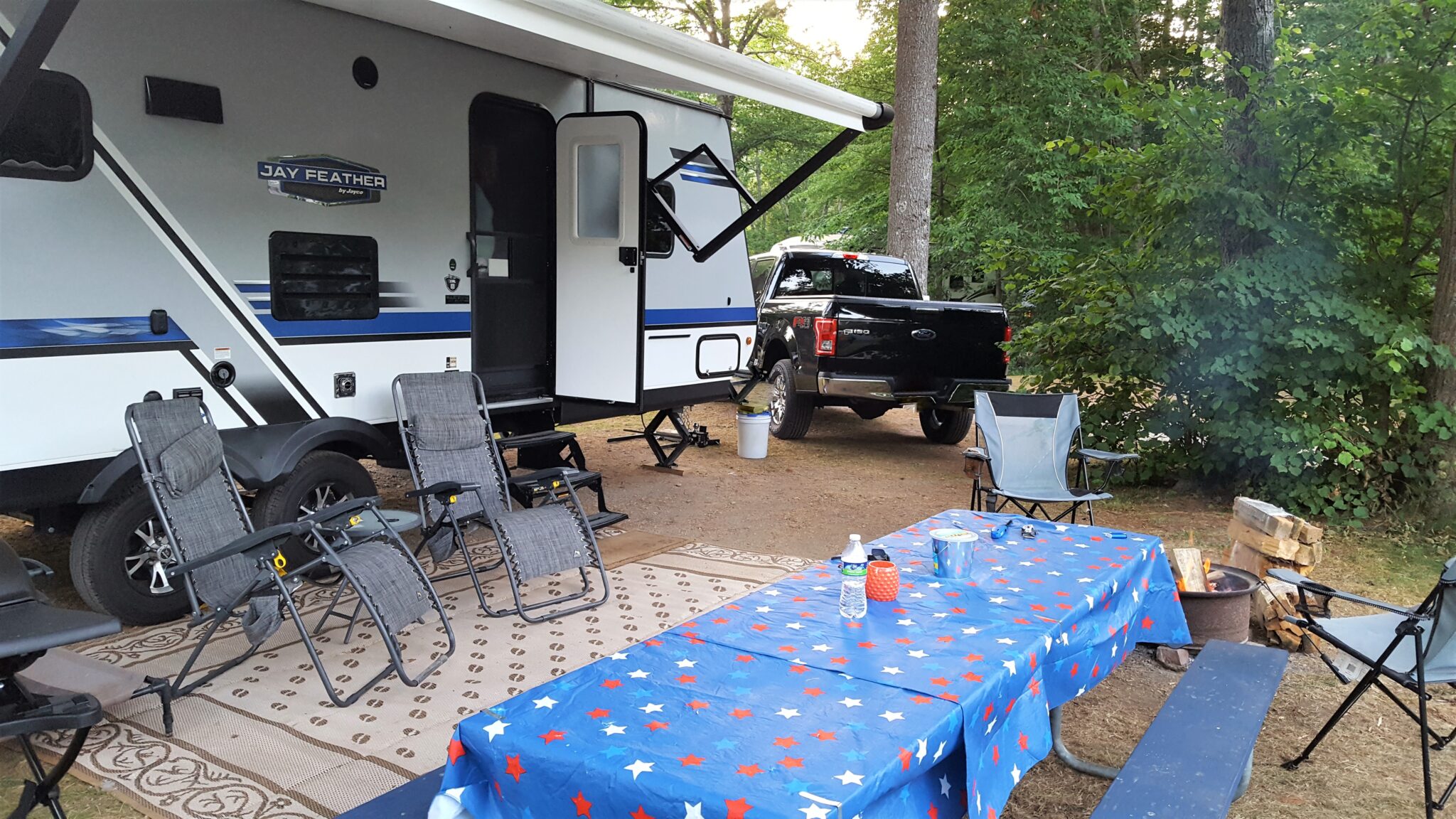 Preventative Maintenance: Keeping the Drama Out of Camping
Nobody likes drama on a road trip – especially the kind involving your RV. Mobile RV techs are all about preventive maintenance. They can make sure your RV is in top shape, preventing those "Oh no, not now!" issues that can present themselves in your home-away-from-home. Whether it's keeping your rubber roof sealed properly, checking for water leaks in your slide-out, making sure all of your appiances are in good working order or winterizing your RV at the end of the camping season. With their help, you can keep the drama where it belongs: on your favorite TV show.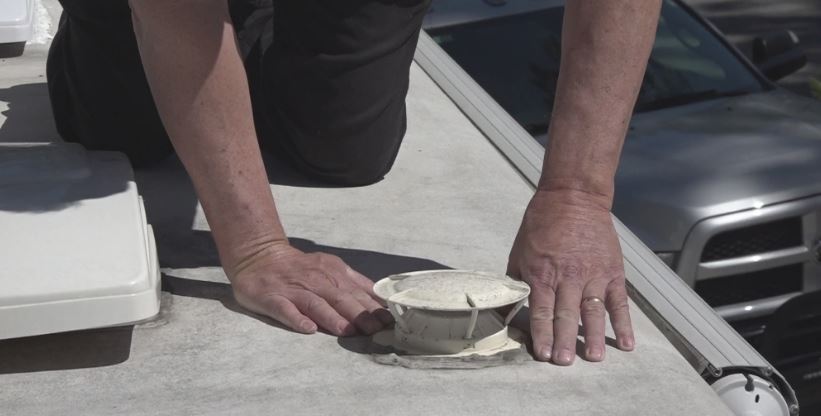 Emergency Repairs-RV Rescuers
Imagine you're at your local campground and your RV starts acting like a diva. Cue the dramatic music! But wait, you have Mobile RV service on speed dial! These heroes can swoop in and save the day, from AC troubles to electrical conundrums, they can help make sure your camping trip continue with minimal drama.
Mobile RV techs are also there to give you one-on-one service. They'll answer your questions, explain repairs in plain English (no tech jargon here), and maybe even throw in a dad joke or two. This personalized service is why we choose the techs we do to be out on the road assisting customers.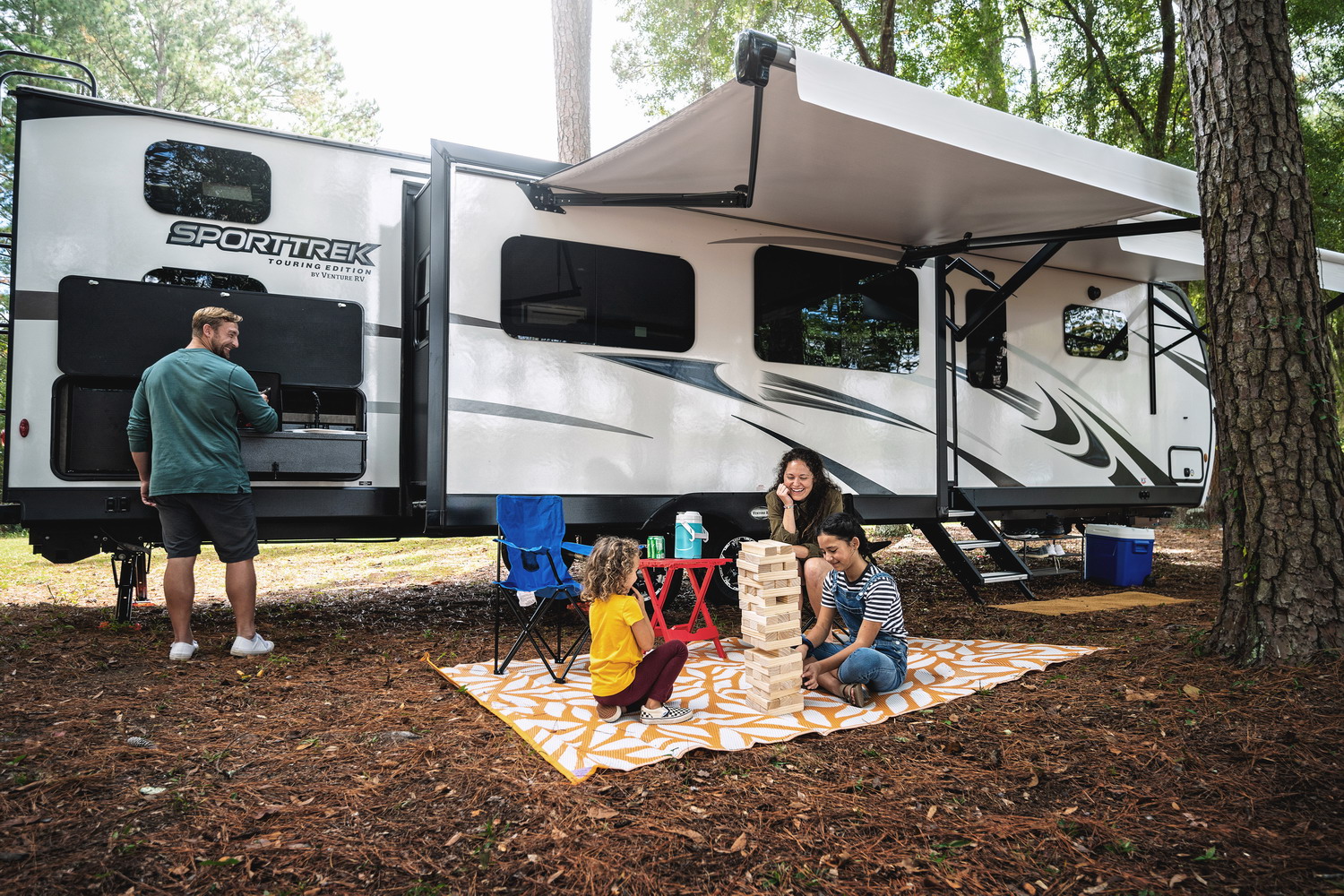 Reduce Your Camping Stress
RV ownership can be a rollercoaster of emotions, but Mobile RV service is your Zen master. Say goodbye to the stress of finding a service center, pulling your camper out of a seasonal site, arranging rides, and wondering when you'll be back to the camping trip you were looking forward to. Relax, knowing help is just a call away, and you can get back to enjoying your RV adventures.

At Kunes RV, our Mobile RV service isn't just a repair service; it's your trusty road-trip wingman, ready to tackle RV issues with skill and all for YOUR convenience. So, kick back in your comfiest PJs, sip that coffee, and contiue to camp, knowing that the mobile RV technician has your back. Because when life gives you RV bumps, mobile RV service smooths them out so you can continue to camp with confidence. Give us a call for more information OR to schedule your mobile service call TODAY.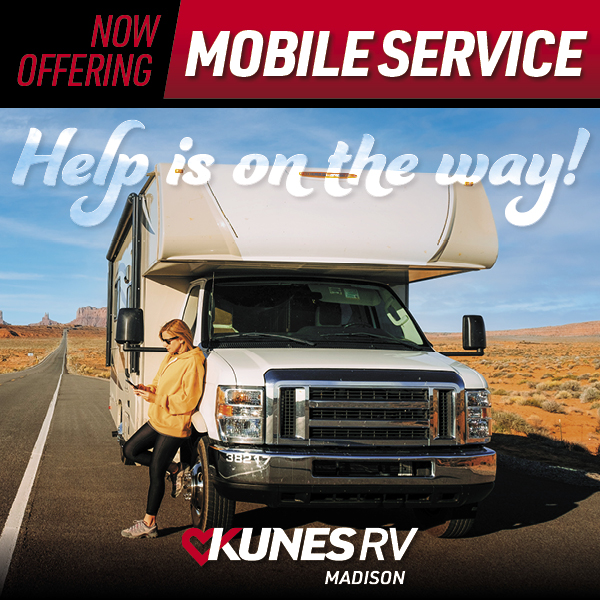 We've Added Mobile Service to our MADISON location!
Give us a call TODAY at 608-835-3002 for more information or to schedule a service call.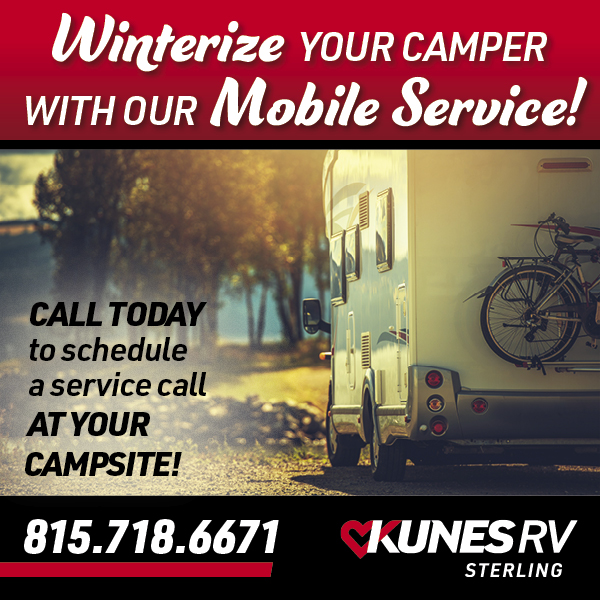 We've Added Mobile Service to our STERLING location!
We're here to help with general RV repairs and WINTERIZING right at your campsite.
Give us a call today at 815-718-6671 for more information or to schedule a service call.