Today, let's chat about the incredible Rockwood Geo Pro Travel Trailer. I'm super excited about this one, and here's why you should be too! Ready to have your wanderlust tickled? Let's roll!
Rockwood Geo Pro Travel Trailer: Adventure Beyond Boundaries!
1. Dream Ride on Wheels
The Geo Pro isn't just any trailer—it's like having a luxurious escape pod! Whether it's a weekend getaway or a cross-country expedition, this baby feels like a snug home.
2. Born for Adventure
For the thrill-seekers out there, this beauty sports rugged off-road tires and an impressive solar setup. Mountain trails or lakeside camping? Geo Pro's got you.
3. Variety is the Spice of Life
From G12S to G15FBS and many more, the Geo Pro has a model tailored for every traveler. Dive into the specs and choose your perfect match.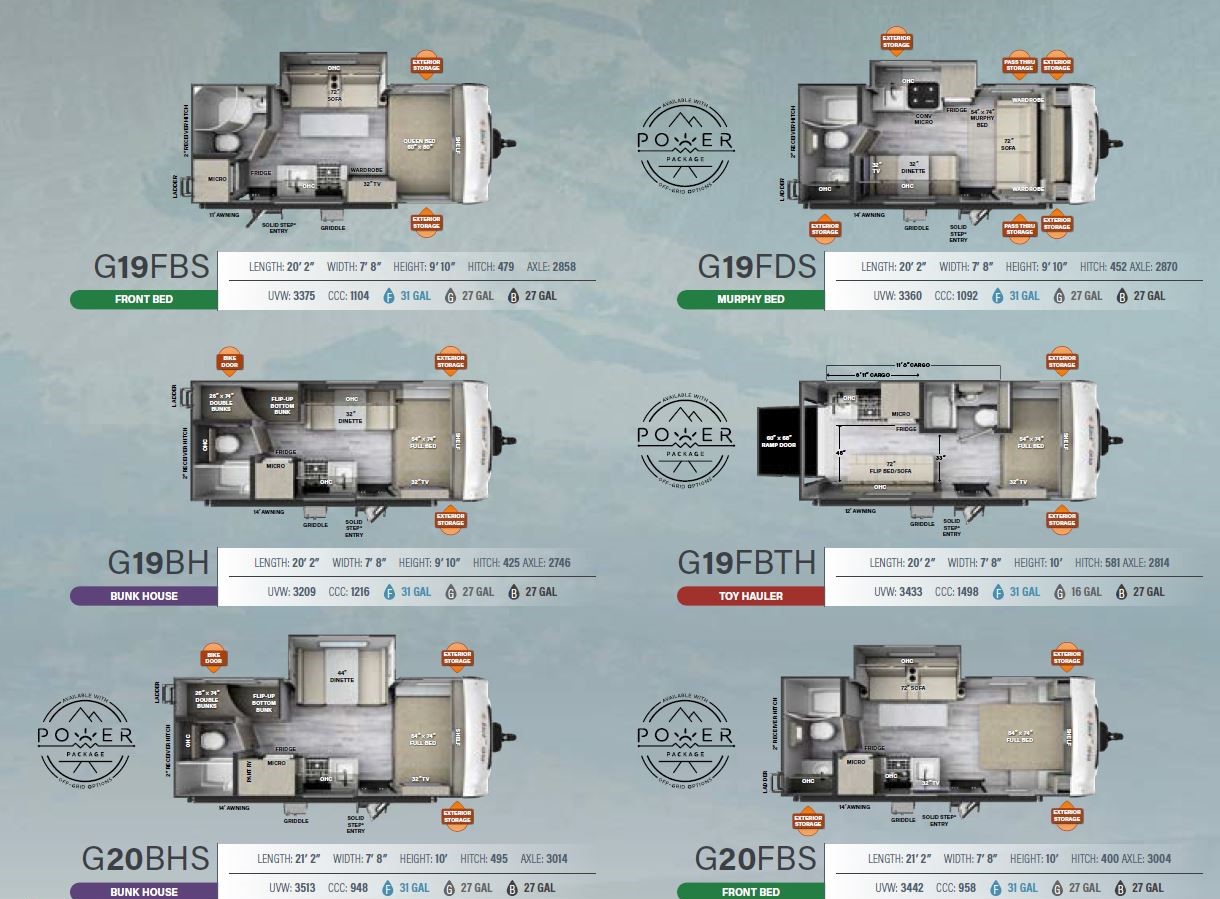 4. Turning Heads Everywhere
It's a showstopper, folks. Magnetic catches, gleaming wheels, and a high-end solar panel – the Geo Pro is dressed to impress. BBQ enthusiast? It even has an outdoor griddle!
5. A Cozy Retreat
Inside, it's a world of comfort—furnace warmth, chic privacy shades, and most come with a smart TV for those movie nights.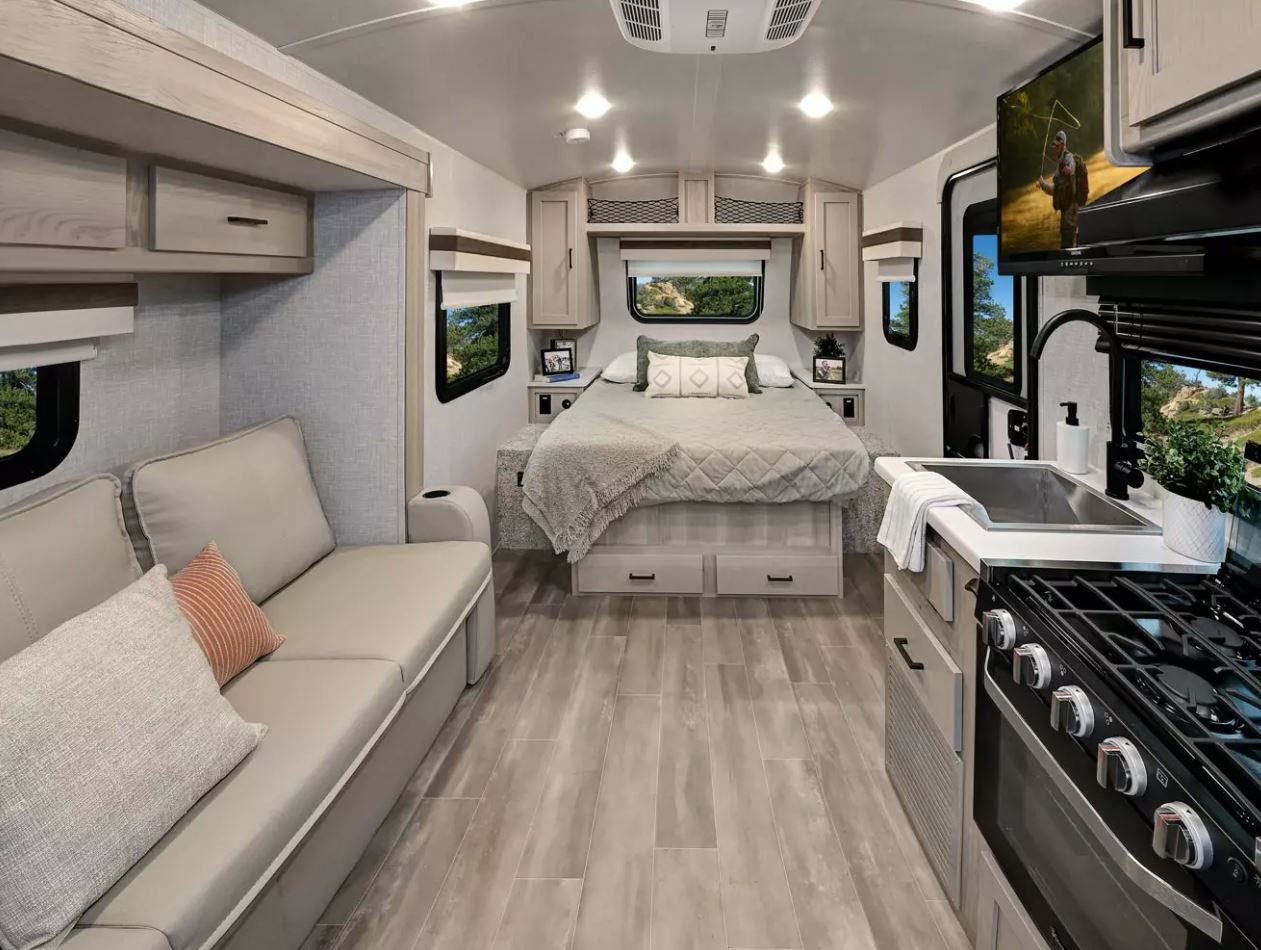 6. Built to Brave
The Geo Pro is sturdy yet luxurious. It's your fortress on wheels, promising durability and style.
7. Towing's a Cinch
Towing concerns? Geo Pro's here to make it a walk in the park. And guess what? It's got a backup camera for those tricky spots.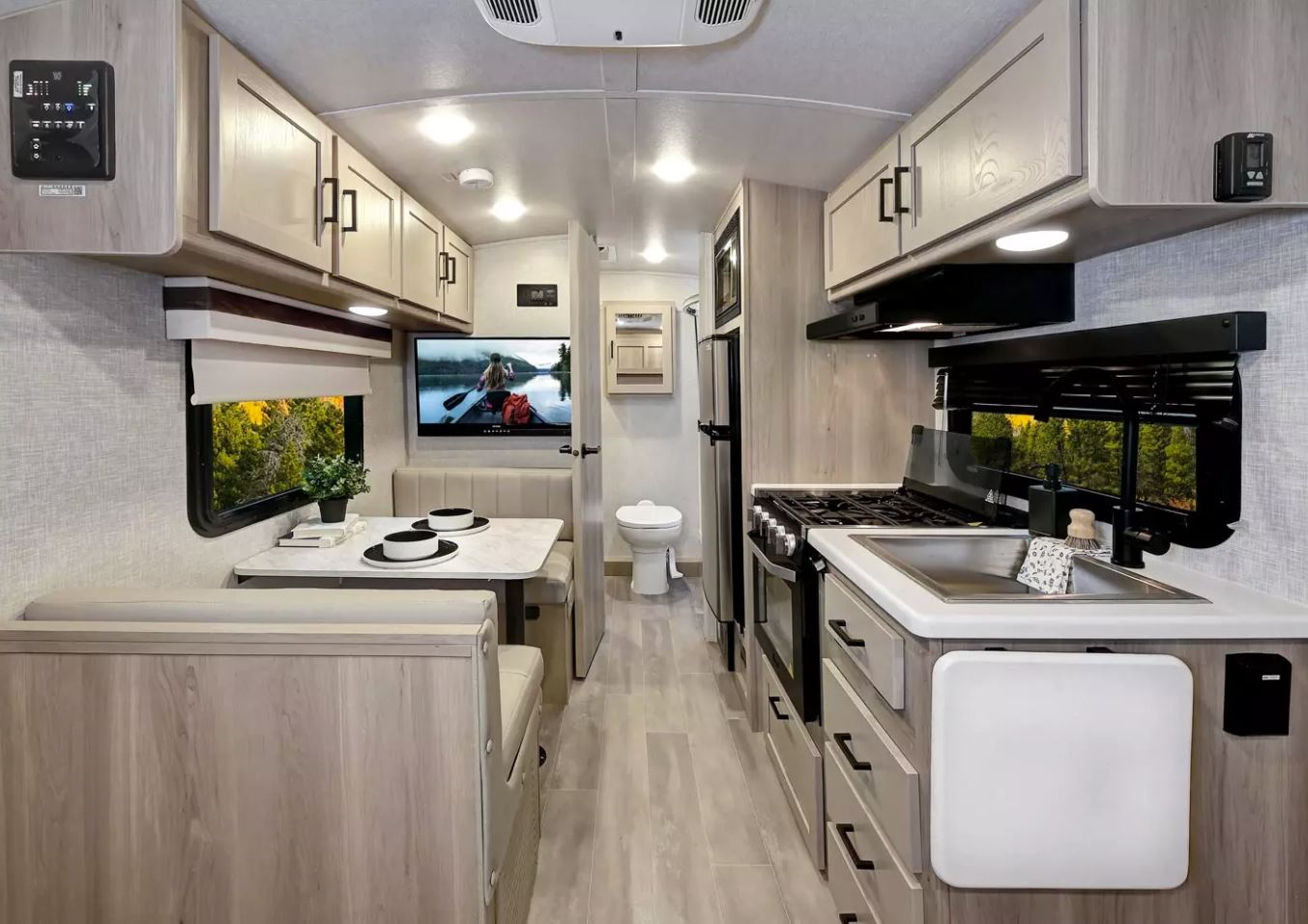 8. Whip Up Magic
The kitchen's a chef's delight. With gadgets like a microwave and nifty fridge, gourmet meals on-the-go are a reality.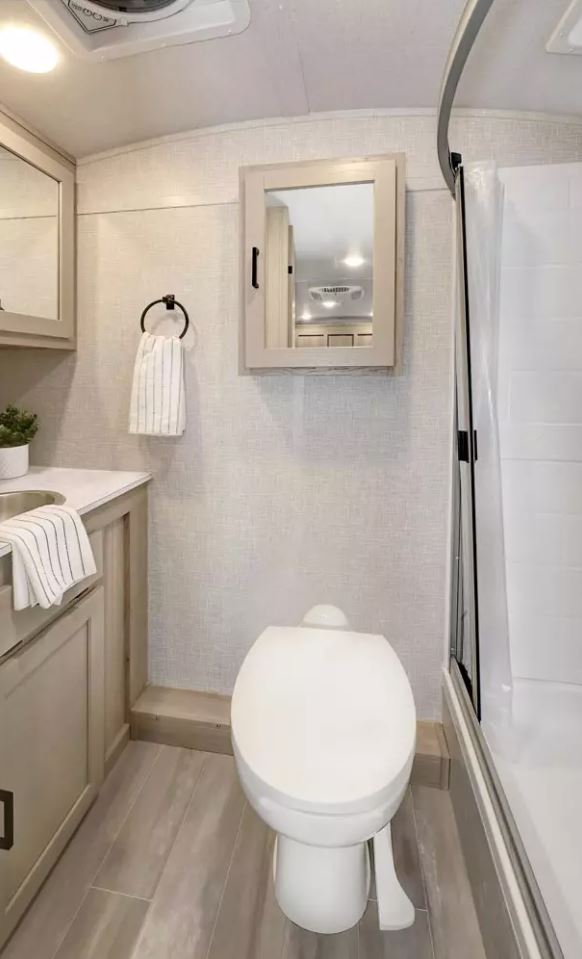 9. Refresh & Rejuvenate
The bathroom's a haven—quick water heating and an efficient shower to keep you fresh as a daisy.
10. Make it Yours
Tweak it with personal touches—extra solar panel, bike rack or delve into 'Package A' for a range of upgrades.
Friendly Reminder: Double-check model features before committing. Better safe than sorry!
Now, if your curiosity is piqued, let's dive deeper into some of the favorite Geo Pro models...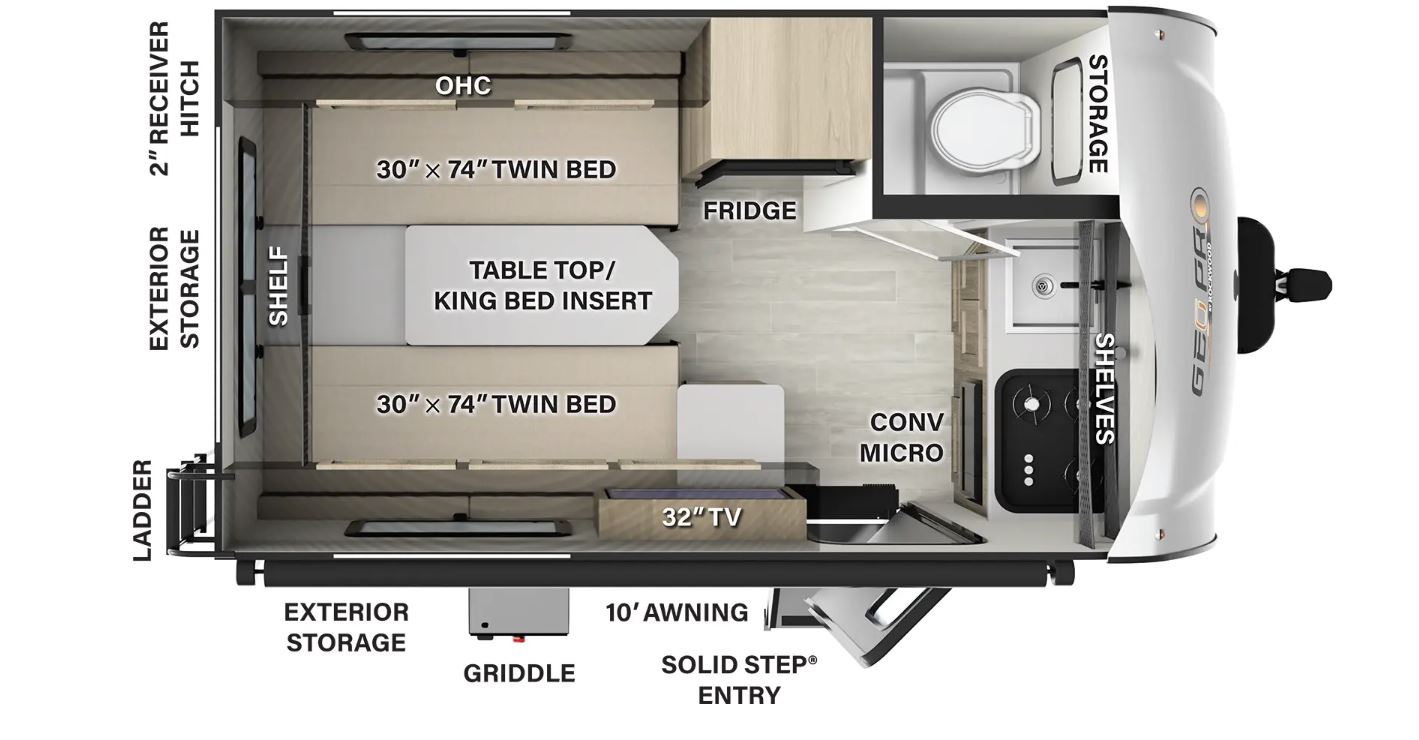 Rockwood Geo Pro G15TB Travel Trailer
The Swiss Army Knife of RVs. Small yet packed with amenities like twin beds (that merge into a king!), full bathroom, and an awning. Lightweight and perfect for most vehicles.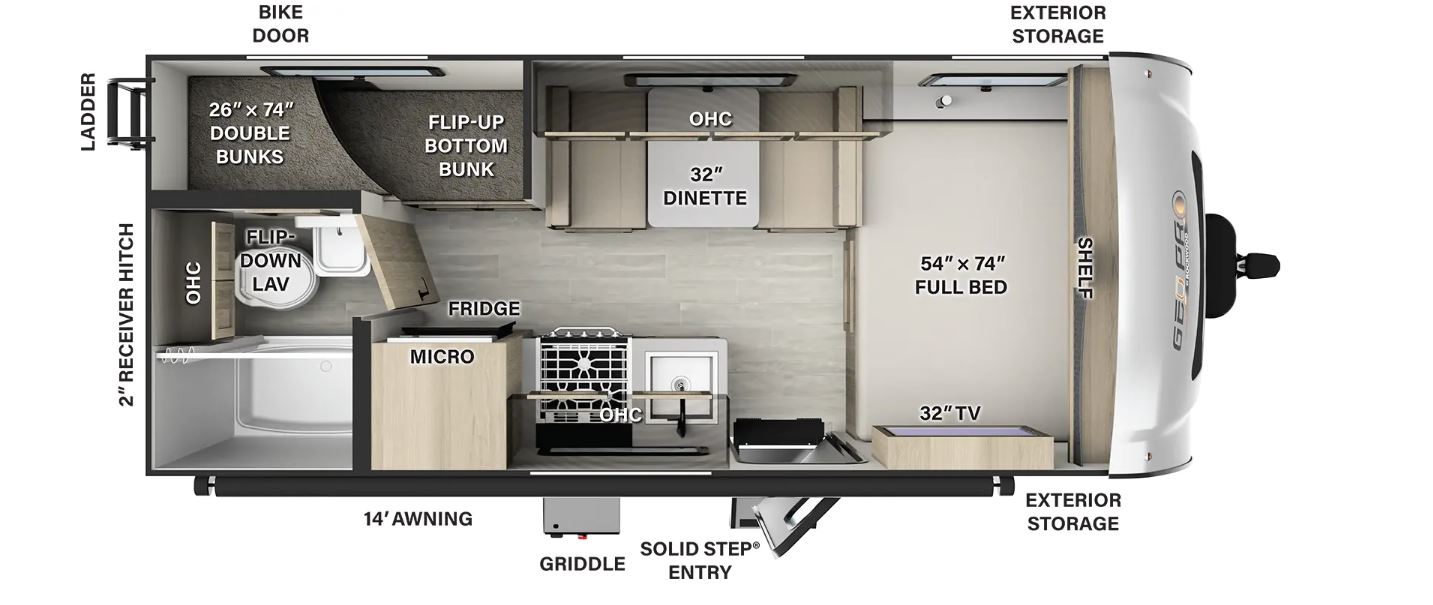 Rockwood Geo Pro G19BH Travel Trailer
Ideal for families. Enjoy single bunks, a front queen bed, and a rear accessory door for easy loading.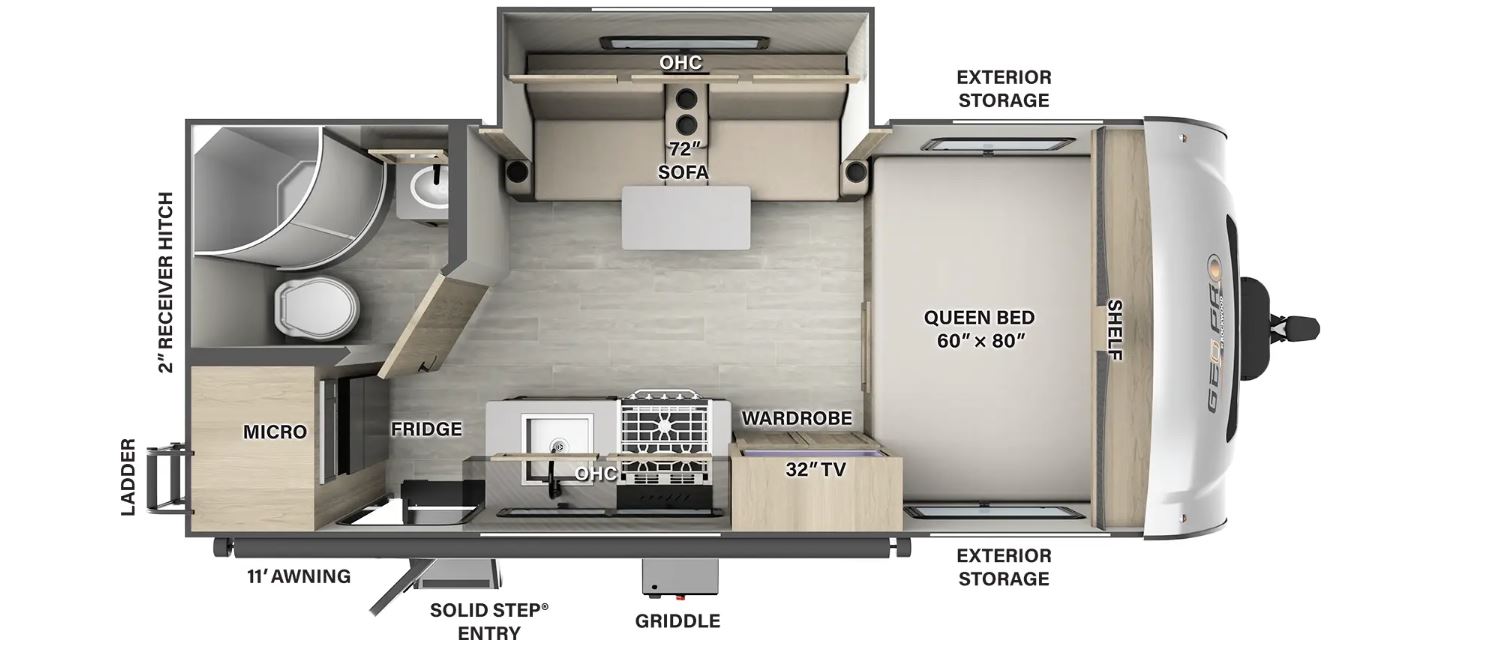 Rockwood Geo Pro G19FBS Travel Trailer
Perfect for couples, this model flaunts a large bathroom and a comfy pull-out sofa. Spacious and lightweight!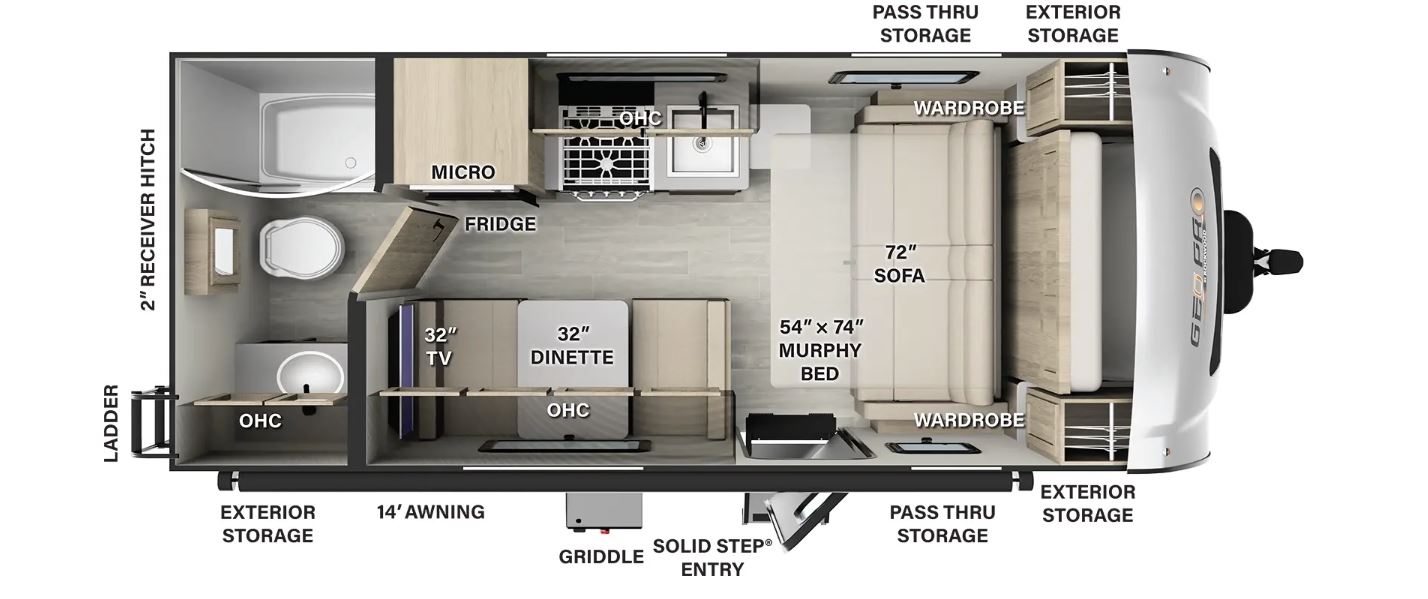 Rockwood Geo Pro G19FD Travel Trailer
Love spacious bathrooms and Murphy beds? This model's for you. Large dinette windows let you enjoy the scenic beauty outside.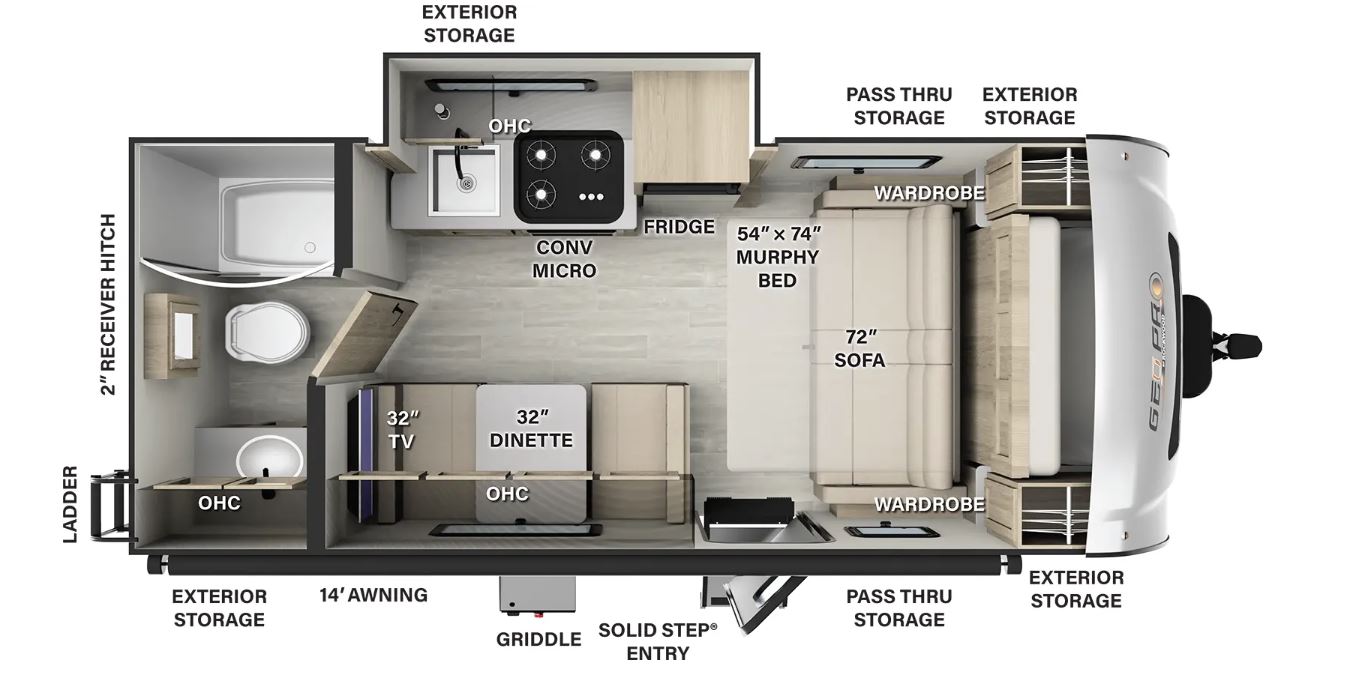 Rockwood Geo Pro G19FDS Travel Trailer
Emphasizing comfort, this model boasts a full-length bathroom and large shower. Enjoy ample living space thanks to the kitchen slide.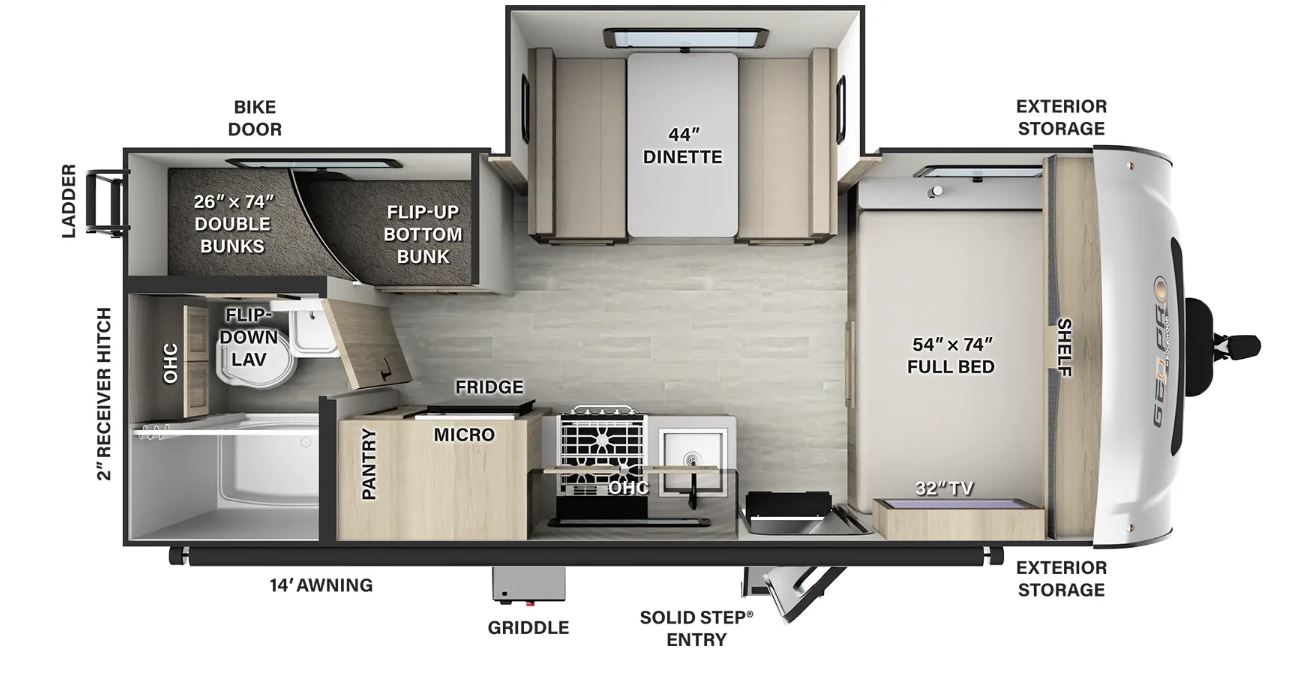 Rockwood Geo Pro G20BHS Travel Trailer
A bunk model gem. Its accessory door is a lifesaver, and the spacious dinette ensures everyone gets a seat at the table.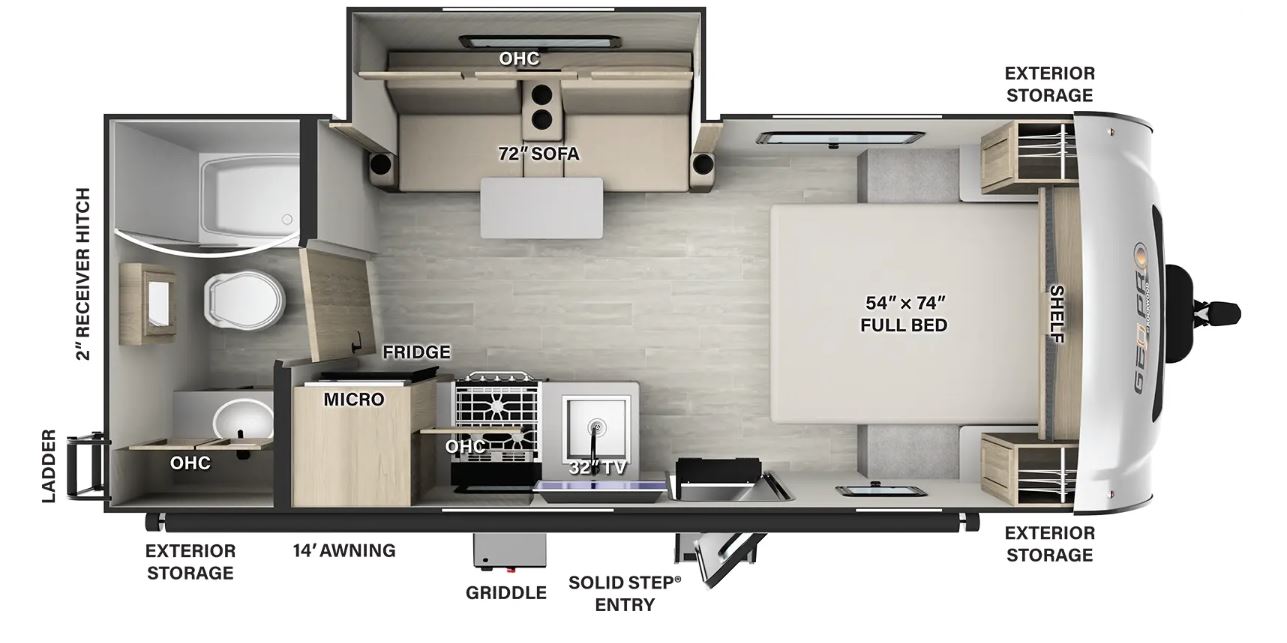 Rockwood Geo Pro G20FBS Travel Trailer
Answering public demand, this one features a full walk-around bed. The rear bathroom is spacious, and the 72" sofa doubles up as a hide-a-bed.
Tempted yet? The Rockwood Geo Pro Travel Trailer is every traveler's dream come true. As always, travel responsibly, and may your journeys be filled with discoveries.
Stay tuned for more RV insights. Safe travels, friends!