Dutchmen Toy Hauler
Dutchmen Toy Haulers are the perfect way to transport your gear for outdoor adventures. From motorcycles and ATVs to boats and canoes, the Dutchmen Toy Hauler makes it easy to haul all of your toys in one convenient package. With its durable construction, spacious interior, and wide range of features, the Dutchmen Toy Hauler is the ideal choice for your next getaway.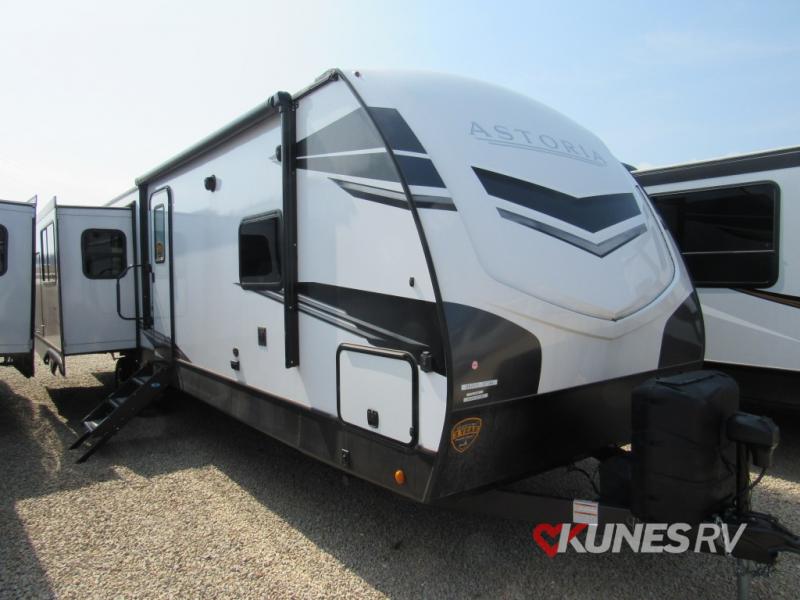 Dutchmen Toy Hauler Features
The Dutchmen Toy Hauler features a sturdy steel frame construction for maximum durability and a spacious interior for plenty of storage. The Toy Hauler's interior is equipped with comfortable seating and a full kitchen, making it perfect for extended trips. The Toy Hauler also comes with an onboard generator, so you can keep all your devices charged and ready for use. With its ample storage, comfortable interior, and convenient features, the Dutchmen Toy Hauler is the perfect choice for your next outdoor adventure.
Why Choose a Dutchmen Toy Hauler?
The Dutchmen Toy Hauler offers a great combination of features and affordability. With its durable steel frame construction and spacious interior, you can be sure you are getting a reliable and comfortable ride for your next outdoor adventure. Plus, the Dutchmen Toy Hauler is easy to tow and maneuver, making it a great choice for those looking for an affordable and easy to use hauler. Check out our selection of Dutchmen Toy Haulers today and find the perfect one for your next getaway.
Dutchmen Voltage
The Dutchmen Voltage holds a distinguished position within the array of toy hauler lines crafted by Dutchmen RV. Seamlessly blending luxury with functionality, this line epitomizes the pinnacle of RV design and utility. The Voltage's adaptability is evident in its design, catering to both those who seek the comforts of a high-end living space and those who require practical solutions for transporting recreational equipment or "toys." Its sophisticated interiors, paired with robust features for hauling, make the Voltage an exceptional choice.
Dutchmen Rubicon
The Dutchmen Rubicon is a line of toy haulers produced by the renowned RV manufacturer, Dutchmen. Toy haulers are unique in the RV world as they offer both a comfortable living space and a dedicated "garage" area for transporting recreational equipment, such as ATVs, motorcycles, or bicycles.
Dutchmen Astoria
Dutchmen's Astoria line is well known for its travel trailers. The Astoria series was designed to provide a balance between luxury and value, offering modern comforts and a range of floorplans suitable for different types of RVers.