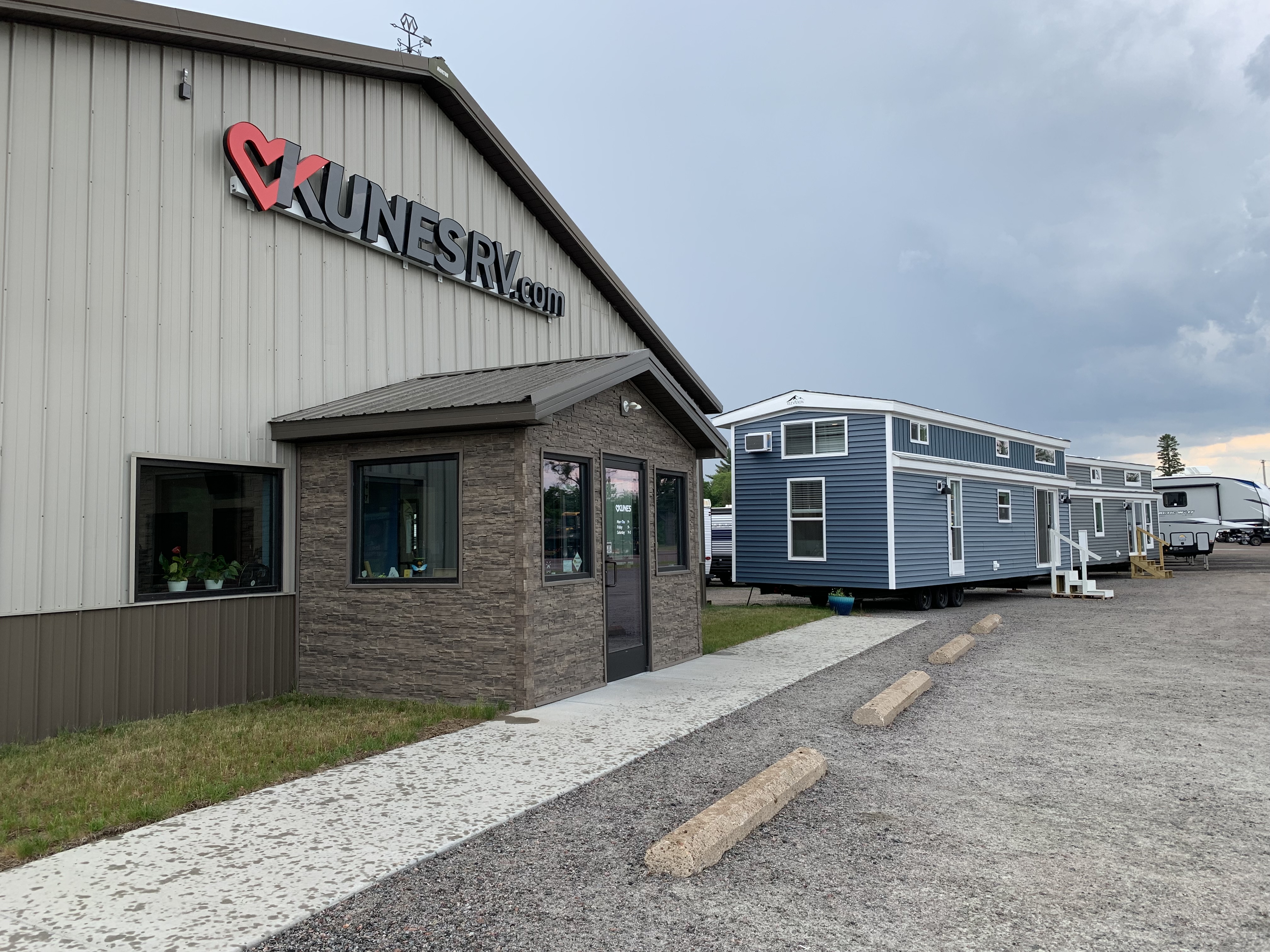 Find Your Dream Park Model RV at Kunes of Wisconsin Rapids
Are you looking for a reliable and comfortable RV for your next camping adventure or vacation get-away? Look no further than Kunes' Park Model RVs!
Park Model RVs are used for camping in many seasonal campgrounds. They offer more space than any other RV type.
Park Models are designed to look like a home, however, they need to be hooked up to site electricity, sewer and water like any other RV.
They are also built with wheels so that they can be moved into and around campgrounds.

Park Models can't have more than 400 square feet in their floorplan, but are spacious and cozy and feel more like a traditional home with full-size appliances, large kitchens, full-size bathrooms lofts and even extra bedrooms in some cases.
At Kunes RV of Wisconsin Rapids we carry Elevation Park Models. Elevation offers a variety of loft and non-loft floorplans.