Explore Winnebago Class B RVs
Winnebago Class B RVs combine the convenience and affordability of a camper van with the comfort and amenities of a larger motorhome. Perfect for weekend getaways or extended cross-country trips, these compact yet spacious RVs offer plenty of features and storage options to make your travels more enjoyable. With a variety of models to choose from, you can find the perfect Winnebago Class B RV for your needs.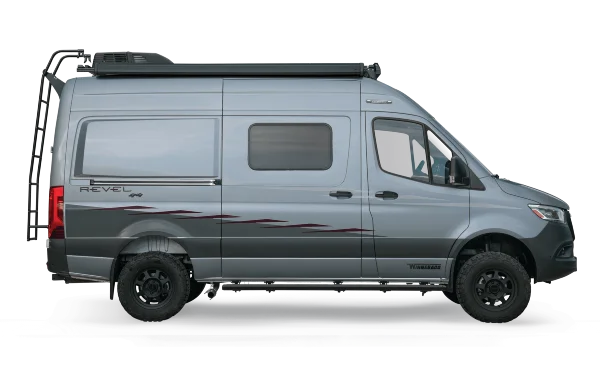 Winnebago Class B RV Features
Winnebago Class B RVs provide all the features and amenities you need for a comfortable and enjoyable journey. From large bathrooms and kitchens to comfortable sleeping areas and spacious storage compartments, these motorhomes have everything you need for long-distance travel. Plus, with their small size and fuel efficiency, you can save money on fuel costs and enjoy more flexibility when it comes to maneuvering on the road.
Browse Class B RVs
Whether you're looking for a luxurious Class B RV or a more budget-friendly option, you're sure to find the perfect Winnebago Class B for your needs. Our selection of Class B RVs come in a variety of styles and sizes, so you can find the perfect fit for your lifestyle. Plus, our knowledgeable sales team is here to help you find the perfect RV for your needs and answer any questions you may have. Don't wait any longer – explore our selection of Class B RVs today and start making memories on the open road.