Discover Jayco Fifth Wheels
Jayco fifth wheels are the perfect choice for RVers looking for a luxurious and comfortable home on wheels. With five different floorplans to choose from, there's something for everyone with a Jayco fifth wheel. All models feature plush interiors, multiple slide-outs for extra living space, and modern amenities like LED lighting and centralized air conditioning. Whether you're planning a weekend getaway or a long-term road trip, a Jayco fifth wheel can provide you with the ultimate in comfort and convenience.
What are the benefits of a fifth wheel?
Fifth wheels are a popular choice for RVers due to their increased living space and superior towing power. Compared to traditional travel trailers, fifth wheels have a wider base and a more aerodynamic design, which makes them easier to tow and more stable on the road. Plus, with the extra room and amenities of a fifth wheel, you can enjoy all the comforts of home no matter where you go.
What features come standard with a Jayco fifth wheel?
All Jayco fifth wheel models come standard with features like central air conditioning, LED lighting, ample storage space, and residential-grade furniture. Plus, all models are built with a strong and durable frame and insulated walls for improved temperature control and superior energy efficiency. With a Jayco fifth wheel, you can enjoy all the comforts of home while you explore the great outdoors.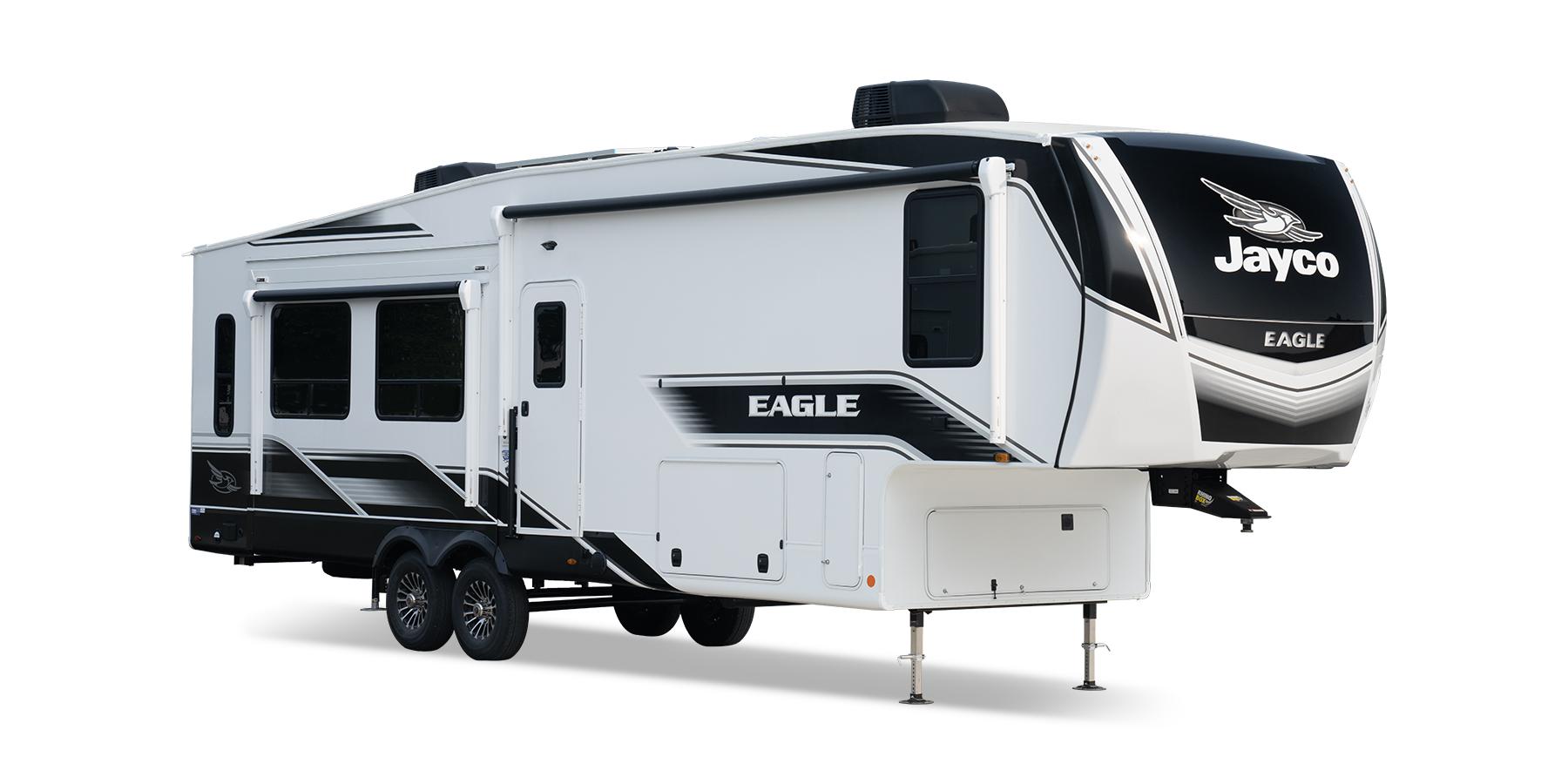 Jayco Eagle Fifth Wheel
The Jayco Eagle Fifth Wheel stands as a testament to luxurious travel living, merging home-like comforts with the freedom of the road. Designed for those who appreciate the finer things while adventuring, this RV boasts spacious interiors, modern amenities, and top-tier construction quality. With a variety of floor plans to suit any traveler's needs, the Jayco Eagle features elegant finishes, ample storage, and innovative technology to ensure every journey is as comfortable as it is memorable. Whether you're a couple seeking a cozy retreat or a family on a cross-country excursion, the Eagle Fifth Wheel is your upscale home away from home.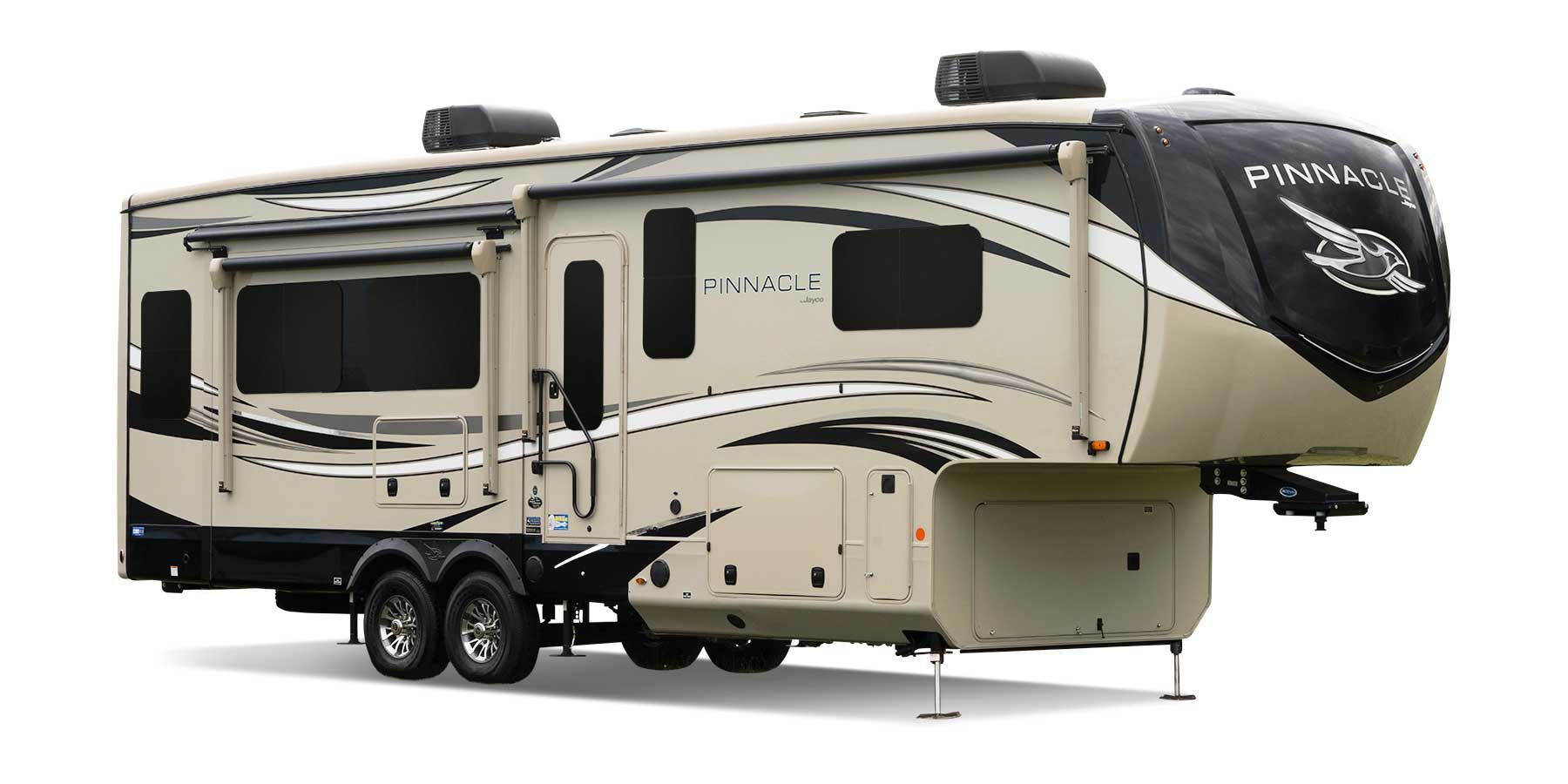 Jayco Pinnacle Fifth Wheel
The Jayco Pinnacle Fifth Wheel stands as the pinnacle of luxury in the RV industry, offering a refined blend of comfort and elegance for the consummate traveler. Each model boasts residential-style amenities, including opulent furnishings, state-of-the-art appliances, and sophisticated design details. With a focus on spacious living and unparalleled craftsmanship, the Pinnacle provides a seamless experience that elevates life on the road to the level of a five-star suite, making it the ideal choice for extended travel.