Get Ready to Haul with a Toy Hauler
If you're looking for a vehicle to take your toys on the road, look no further than a toy hauler. With plenty of space to store and transport your gear, you can travel in style and comfort. Our toy haulers are built with durable materials and designed to withstand the elements, making them ideal for your next outdoor adventure. Plus, they come with plenty of amenities to keep you and your passengers comfortable no matter where you go.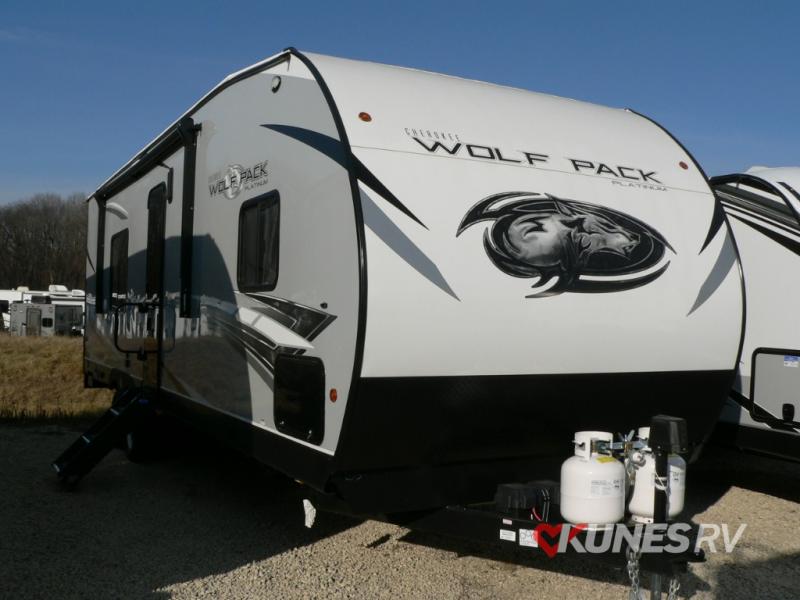 Features & Benefits of Toy Haulers
Toy haulers offer a variety of features and benefits that make them the ideal choice for any outdoor enthusiast. With plenty of storage space, you can take all of your gear with you, while the large living area provides a comfortable place to relax and unwind. Toy haulers are also designed to be fuel efficient, so you can save money on gas. Plus, they are easy to tow, so you can take them anywhere. Whether you're headed to the beach or the mountains, a toy hauler will get you there in style and comfort.
What makes a Toy Hauler special?
Toy haulers have a unique set of features that make them stand out from other recreational vehicles. Their spacious cargo area is perfect for storing and transporting your toys, while the large living area provides plenty of room for comfortable camping. Plus, toy haulers are designed to be easy to tow and fuel efficient, so you can save money on gas. With a toy hauler, you can take your next outdoor adventure in style and comfort.
Forest River Toy Haulers
Explore the expansive range of toy haulers by Forest River, from the renowned Cherokee line to the versatile XLR series. Understand what sets each model apart in the RV world. Read more in our blog below.
Alliance Toy Haulers
Alliance RV has established a notable presence in the RV world, renowned for its commitment to quality, innovation, and a unique approach that values customer feedback in its designs. Among their diverse RV lineup is the toy hauler, a versatile vehicle that seamlessly blends living accommodations with dedicated space for transporting recreational gear such as ATVs, motorcycles, and other equipment.
Dutchmen Toy Haulers
Dutchmen stands out as a prominent figure in the RV world, renowned for its diverse array of recreational vehicles. Within their extensive offerings, they feature toy haulers. These specialized RVs merge comfortable living spaces with a designated area for transporting recreational gear, including ATVs, motorcycles, and similar equipment.